Lachie Strachan's recipe for smoked corned beef pastrami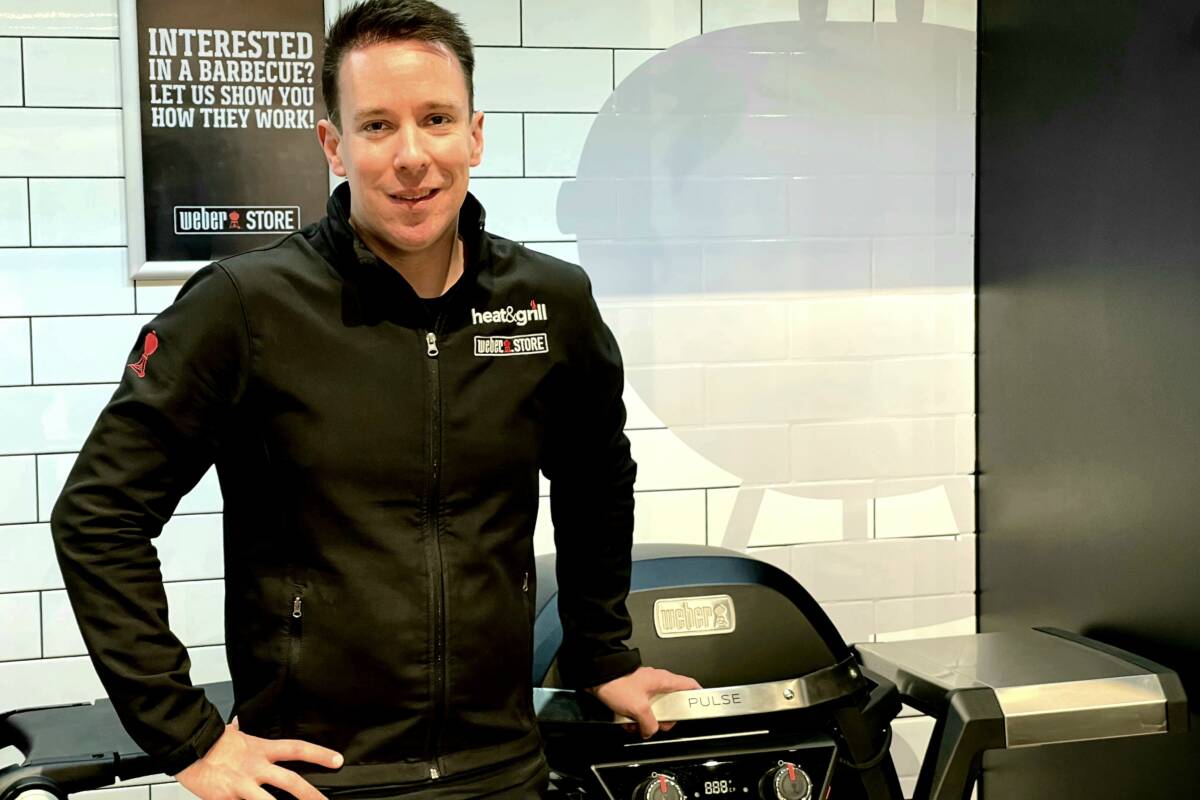 Smoked corned beef pastrami
Here are my tips to making your own pastrami at home on the BBQ. Think delicious, flavour-packed meat that can be enjoyed hot & fresh after cooking or kept in the fridge and carved up for a weeks worth of sandwiches!
The thing I love best about this dish it that you can grab quite a large piece of corned beef quite cheap, but cooking it in this way is a game changer and will serve up plenty of meals. You cook it exactly like a brisket so this means you cannot rush it you need to give it plenty of time to cook low & slow.
You will also need a good meat thermometer e.g. a Weber igrill or Connect hub.
See link below
https://www.heatgrill.com.au/product-category/accessories/thermometers/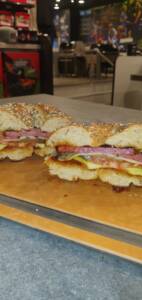 To get the best result, you will want to use a smoker, either charcoal, gas or pellet etc.
If you're doing it in a gas BBQ, I would strongly suggest adding a smoker box with hickory wood chips to increase the smoke flavour.
My favourite BBQ to cook this on would be my Weber Smokefire EX4 pellet grill that has the thermometer built in that connects to my phone to monitor the cook, as well as being a set & forget BBQ.
Ingredients: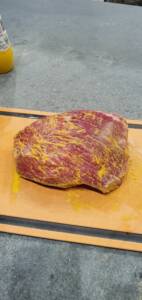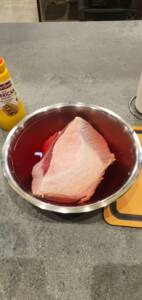 Method:
Trim the excess fat off the corned beef & make sure there is no thick fat left. You will then need to soak the corned beef in a bowl of water for atleast 3 hours, changing the water every hour. This step is very important as it gets the excess salt out otherwise the end result will be way too salty.
Generously rub the outside of the beef with some mustard as this is an important step to let the rub stick. Generously cover the beef with an even layer of Texas Dirt BBQ Rub. This rub is from Greenwood BBQ the same guys that make the famous Tree Bark rub I talked about last year. It's amazing even on steaks, burgers etc but was originally designed exactly for this purpose.
Set the smoker to 120c & add in some wood chips or chunks. You can run up to 150c if in a hurry but the lower the better.
Place the rubbed corned beef into the smoker & smoke until the internal temperature has reached around 71C, Remove from the BBQ & wrap in a double wrap of alfoil or even better pink butchers paper which you can find in the link below.
https://www.heatgrill.com.au/product/weber-butcher-paper/
Pour some beef stock into the wrap with a knob of butter before sealing up & placing back into the BBQ.
This method is usually called the Texas Crunch & helps the meat to cook quicker whilst retaining more moisture.
I recommend cooking until it internally reaches no less than 90c but I normally take it to around 95c. Remove from the BBQ & place into an esky or in the oven for at least one hour. Slice into thin slices against the grain & prepare to be amazed by what you have just created. Just as good served cold through the week or my favourite is to incorporate into a toasted bagel which I grill on the BBQ also of course!
Enjoy! this one is a real showstopper, just don't rush & allow for up to 8-10 hours cooking time depending on how large the corned beef you have chosen is.