Lachie Strachan's recipe for spiced yoghurt lamb cutlets with smoked baba ganoush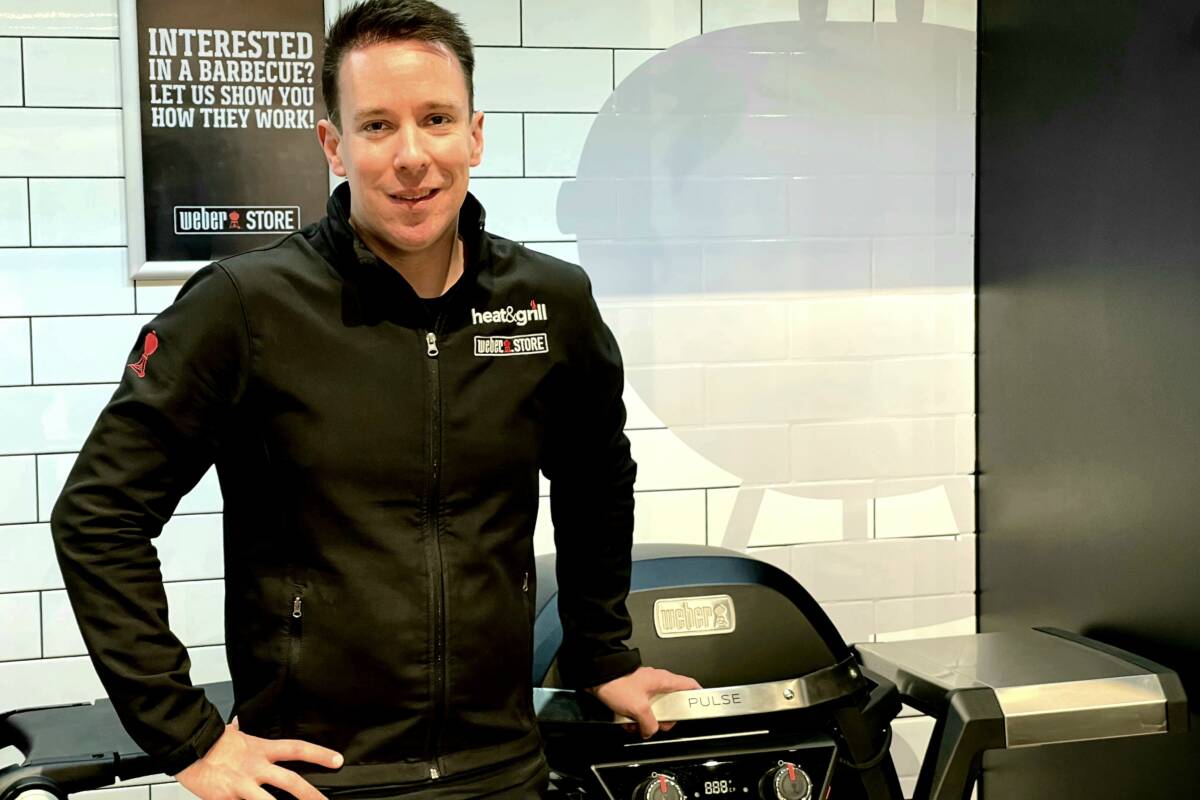 Spiced yoghurt lamb cutlets with smoked Baba Ganoush
Get set for a flavour explosion as the spicy yoghurt gives just the right kick to these juicy lamb cutlets.
I serve this dish with flat breads grilled on the BBQ of course, along with a flavour packed rice-based salad!
INGREDIENTS:
8 Large lamb cutlets
Flat bread
Spiced Yoghurt:
1/3 cup full fat Greek yoghurt
Juice of 1 lime
½ large brown onion
2 cloves garlic
1.5 tablespoons of curry powder
1 tablespoon of aleppo pepper – Or 50/50 ground paprika & ground cayenne pepper
1 Tsp salt
Smoked Baba Ganoush:
2 Eggplants
4 tablespoons of tahini paste
2 garlic cloves
2 tablespoons of Greek yoghurt
1 tablespoon of lemon juice
Olive oil , dukkha & fresh chopped parsley (for garnish)
INSTRUCTIONS:
Blend all ingredients for the spiced yoghurt into a food processor & marinade the lamb over night for best results or at least a few hours prior to cooking.
Grill the eggplants whole, cutting slits into the sides of the eggplant (cutting slits into the eggplant ensures even cooking & allows some smoke to penetrate giving it delicious flavour
Place some dry hickory wood chips into a foil packet on the grill cutting some holes in the top to allow to smoke to escape, next to the eggplants (put it on the grill a little earlier around 10-15 minutes to get it smoking. Close the lid on your BBQ so the smoke stays in, this will give your baba ganoush all the extra flavour it needs.
Once the eggplant collapses and is nice and evenly charred on all sides, place them in a bowl along with the smoking wood chip packet & cover with foil tightly until it is cool enough to handle. About 20 minutes. (Essentially this is creating your own liquid smoke – save the liquid left in the bottom of the bowl as you will use this later.
Peel the charred eggplant and chop, I like to chop not blend as I find little nuggets of eggplant in the final dip are extra nice. Strain the chopped eggplant & let it drain for around 10 minutes. Don't save this liquid, only the smoky liquid from before.
Stir the remaining ingredients, along with 1-2 tablespoons of the smoky liquid. Serve on a flat plate and drizzle some olive oil, fresh chopped parsley & some dukkha.
Keeping the grill heated for a direct medium – high heat, place your marinated lamb cutlets on the grill & close the lid! For a beautiful blushing pink result grill for around 2-2.5 minutes per side. Rest from the grill in loosely tented foil. Carve off the bone into slices to serve with some fresh squeezed lemon.
Grill your flat breads on the grill for around 30 seconds per side.
You can serve this dish on the open flat breads with a nice rice-based salad, or I prefer to combine all the ingredients & wrap up in the flat bread!
Make sure you save those bones as the lucky people get to finish them after!