Lachie Strachan's top tips for getting your grill Summer-ready!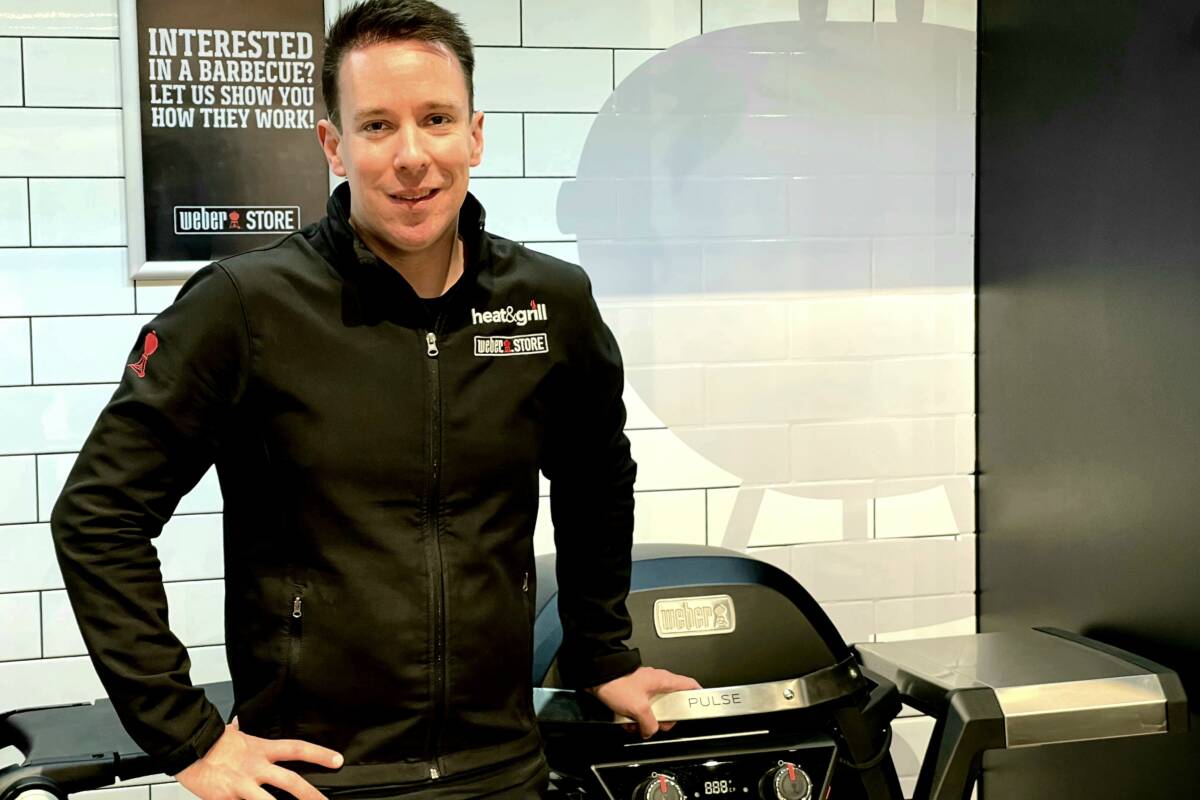 Get your grill Summer-ready!
That time of the year is upon us again, the weather is mild (and even sometimes when it's not…) many of us are firing up our grills for the first time after that winter hibernation. Or if you are like myself, you may have still been using your BBQ almost every day of the week. With all that action going on, it can be easy to forget some of the most important parts of barbecuing – cleaning and maintenance.
I know it might sound crazy, but I consider all of my Weber BBQs to be a part of the family. As I cook on my Weber's all year round, mine are quite regularly maintained with a deep clean only about once a year. However, there are many people who will lift their covers off their BBQs at the start of the season & be in for a little surprise. Needless to say, taking great care of them should be high on your list of cooking priorities. You see, over time the performance of your BBQ can diminish if has not been maintained properly.
Low temperatures, uneven heat and food sticking to grills are all possible side effects of poor grill cleaning and conditioning. Luckily, a simple monthly maintenance plan is an easy and inexpensive way to keep your beloved BBQ in tip-top shape.
Wipe the outside of the grill lid with a paper towel and cleaner (glass cleaner for porcelain-coated lids, stainless steel cleaner for stainless steel lids or Weber Q Cleaner for Weber Q lids). If your grill is stainless steel, you'll get the best results by buffing with the grain, not against, using a microfiber towel.
Clean the side tables with a microfiber towel and stainless steel cleaner. Again, make sure to buff with the grain. If your tables are made of thermoset plastic, use a mild dish detergent and warm water instead.
Cleaning the cook box may seem tricky, but it's extremely simple and can have a big impact on the way your BBQ performs. When your grill is completely cool, carefully remove your cooking grates and Flavorizer bars. Then, using a stainless steel grill brush, brush all excess grease and debris from inside the cook box into the bottom tray. From here, it will be easy to discard. Weber has created a very important tool called a Weber Cookbox Scrapper which is a flexible angled tool that perfectly bends under the burners and helps remove debris into the fat tray when the BBQ is cold. At Heat & Grill we try to never let anyone leave without purchasing one of these along with a Weber 3 sided grill brush.
Burning off residue left on your grill is always a good practice, just turn on all your burners to high for 15 minutes before grilling. When your BBQ reaches these high temperatures, food debris will turn to ash, and will then be easy to brush off using a stainless steel grill brush.
That's it! Pretty simple, really. Just follow these steps and your grill will be cooking strong for many years to come & ready for the new BBQ season.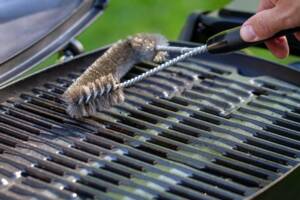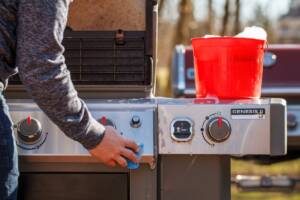 New Season BBQ Buying Tips:
First of all you need to determine the needs for your new BBQ.
How many people are you cooking for on a regular basis? (but also for entertaining purposes or extended family visits etc.)
What is your budget? Sometimes it may we worth waiting and saving up for a more suitable BBQ that will suit your needs better rather than just being price driven. At the end of the day a BBQ is no different to any other appliance purchase, you get what you pay for!
Do you research, read reviews & look at warranty terms & conditions.
Where is the BBQ going to live? Will it be in the full weather or undercover?
Gas, Charcoal, Wood Pellet or Electric? Which suits your needs better.
Rest assured, if you need any help or assistance even through this lockdown period you can get in contact with us at Heat & Grill – Weber Store www.heatgrill.com.au (for contact details)
We are open 7 days a week throughout the lockdown & can deliver Victoria Wide with FREE Melbourne Metro Delivery on any BBQ's purchased.
We can also talk you through all the models to best determine the correct Weber BBQ for you.