Lawyer says victim of brutality wants apology, compensation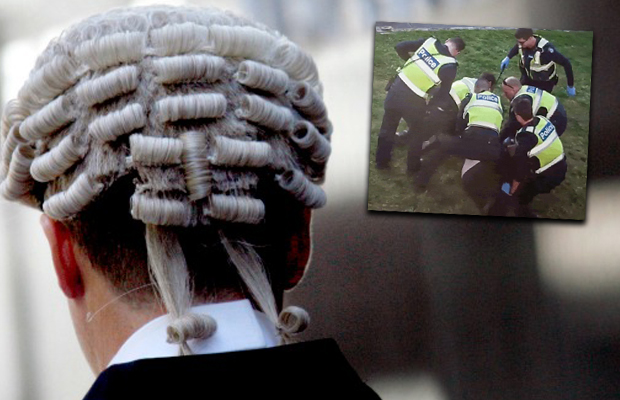 A lawyer representing a mentally ill man who was brutalised by police has called for the officers involved in his arrest to be stood down while the matter is investigated.
Jeremy King from Robinson Gill Lawyers is advising the victim, John, and told 3AW Mornings his client was still distressed by the incident in September last year.
"John hasn't committed any crimes. He hasn't done anything wrong," he told Tony Jones.
He said the six officers involved should have been stood down while the matter was investigated.
However, he's not surprised they haven't been.
"Unfortunately, I'm relatively cynical about these things," he said.
"In my view, they should probably be stood down.
"This is pretty serious stuff we're talking about.
"Filming a person while they're on the ground, effectively being waterboarded while they've got OC spray in their face.
"I would have thought a full investigation and disciplinary inquiry should occur from Victoria Police in respect to these six police officers."
He said nobody had apologised to John for what happened.
"I think an apology from the police would be very welcomed by him, and obviously compensation, as well," he said.
Click PLAY below to hear the full interview