Lenders quits on eve of investigation into alleged Labor rorts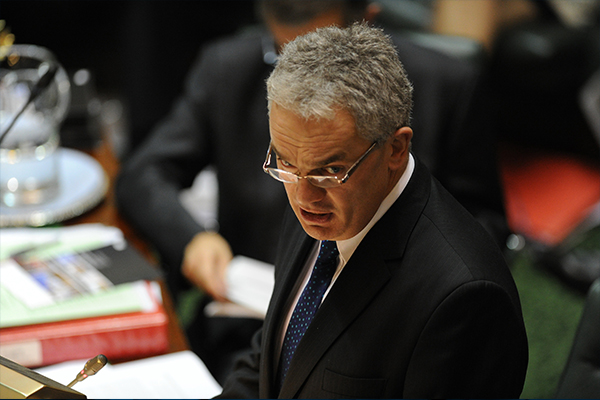 On the eve of the release of an investigation into claims Labor rorted its way to victory at the last state election, the man allegedly at the centre of the scandal has quit his highly paid Government job.
Former Labor Government treasurer John Lenders, who played a major role in getting Daniel Andrews elected in 2014, has quit as chairman of the state's major rail assets corporation, VicTrack.
He will finish in a week, citing family commitments.
A long-awaited report into allegations that Labor misused electorate staff for political campaigning is expected to be released tomorrow by the state's Ombudsman.
The Andrews Government has spent $1 million of taxpayer money in legal challenges trying to thwart the investigation.