'Leunig, you're spot on': Tom Elliott gives today's cartoon the thumbs up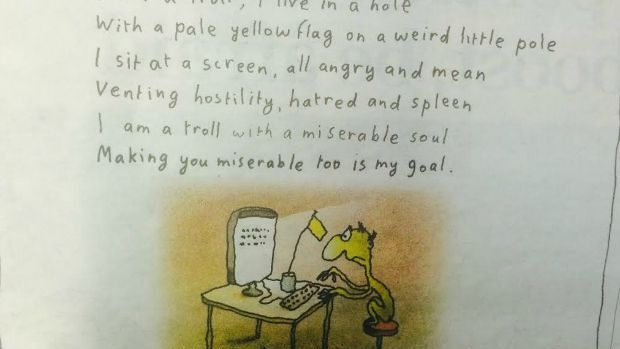 3AW Drive host Tom Elliott says The Age's cartoonist Michael Leunig gets a 'thumbs up' for his cartoon in today's paper.
He said the controversial cartoonist had got it right today after a 'disgusting' illustration in recent weeks on vaccination.
'I gave him an absolute serve a week ago,' he said.
'He came out with a cartoon which I thought was absolutely beyond the pale.
'He essentially compared the efforts to vaccinate children with a form of fascism, I thought that was unbelievably stupid.
'Today I am going to give him the thumbs up.'
Read more: Tom Elliott takes Leunig to task over vaccination cartoon
Listen: Tom Elliott says Leunig's cartoon is 'spot on'