Liberal MP Tim Smith quits in disgrace after drink-drive smash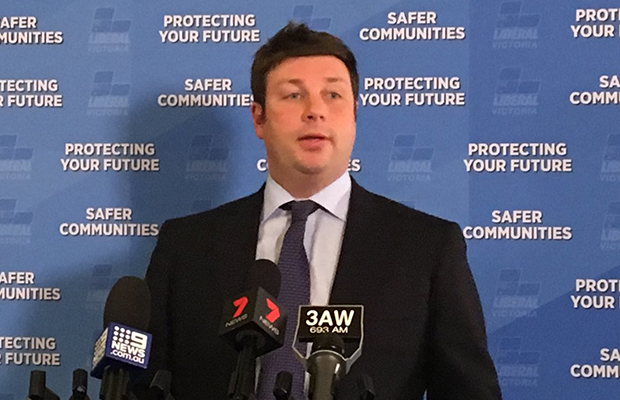 Shadow Attorney-General Tim Smith has quit the shadow cabinet in disgrace after a drink-drive crash in Hawthorn.
Mr Smith was involved in a collision with another car in Power Street about 9pm on Saturday after a drinking session with friends.
Police took the Kew MP to a station where he blew an evidentiary breath test reading of 0.131.
No one was injured in the collision but a fence was smashed.
"The man had his licence immediately suspended and will receive an infringement notice for exceed prescribed concentration of alcohol," police said in a statement.
Smith confirmed the incident and announced he was leaving the shadow cabinet in a statement on Sunday afternoon, saying he made "a serious error of judgement", and claimed he thought he was under the legal limit of 0.05 despite blowing nearly three-times that.
"After dinner with friends I believed I was under the legal limit to drive home," he said. "This was not the case."
"I apologise to my constituents, my colleagues, my family and the people of Victoria who expect their elected representatives to uphold the highest standards of behaviour.
"Today I tendered my resignation from the shadow cabinet to the Leader of the Opposition, which he has accepted."
Smith is a close ally to reinstated Opposition Leader Matthew Guy and was instrumental to Mr Guy's leadership coup against Michael O'Brien.
Smith has built a reputation as one of the Opposition's most loud-mouthed members; tension between he and Mr O'Brien starting when the former leader indirectly called on Smith to temper his criticism of the government during the pandemic.
So this happened: pic.twitter.com/EkIhJoMQoG

— Heidi Murphy (@heidimur) October 31, 2021