'Like an earthquake': Two balloons crash down, paramedics called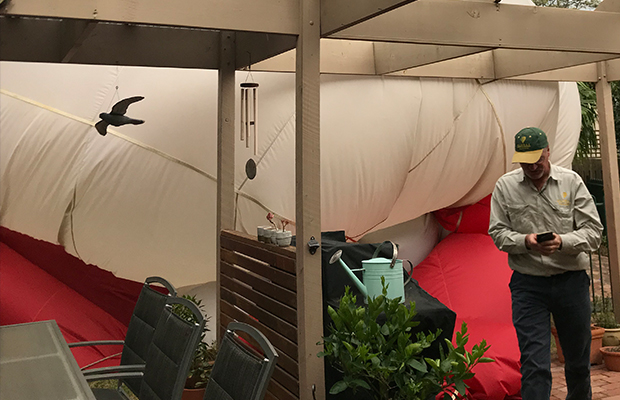 A Vermont South resident has told Ross and John of her shock after a hot-air balloon crashed into her backyard.
The balloon that splashed into Christine Taylor's pool was one of two hot-air balloons that came down within minutes of each other this morning.
The other crash happened on High Street Road at Wantirna South.
Paramedics attended both incidents but no one was injured.
Ms Taylor told Ross and John she was lying in bed when she heard a loud crack as the plummeting balloon smashed into one of her gum trees.
"I thought it was an earthquake," she told Ross and John.
"I'm still shaking actually, it was really, really scary."
Click PLAY to hear her call