Little boy reduced to tears as Dad surprises him with Demons finals tickets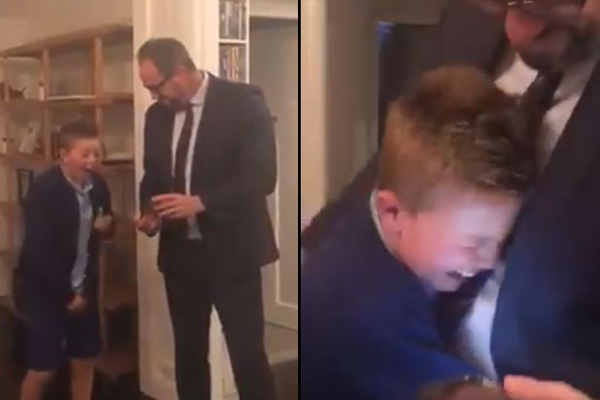 A rather adorable video of a little Demons fan being reduced to tears of happiness when his Dad surprises him with finals tickets is being shared online.
When Dad Simon shows son Sam the tickets on his phone, Sam immediately bursts into tears.
"Oh darling, it's good!" Sam's mum says, as a younger sibling asks, "Why's he crying??"
"Because Daddy is taking Sam to Melbourne to see the Dees in the final!" The mum replies.
The Melbourne supporters are based in Brisbane.
The video has been shared by Melbourne FC.
Very cute!
And this is what getting finals tickets means. 😍

Save travels from Brisbane, Simon + Sam! We'll see you next Friday at the 'G. 🙌#RaiseHell pic.twitter.com/CXdyPUvSsJ

— Melbourne FC (@melbournefc) August 30, 2018