Little girl, 11, found dead in Wangaratta home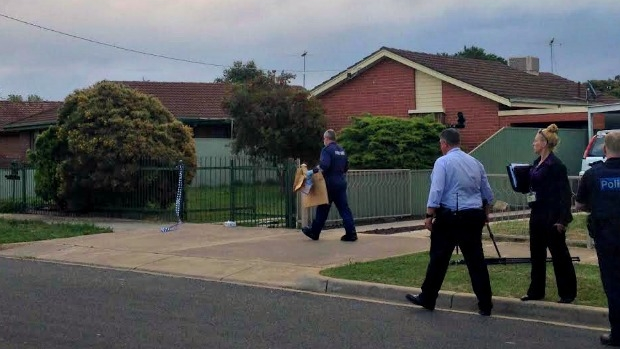 UPDATE: A 29-year-old Mildura man remains under police guard in hospital after an 11-year-old girl was found dead in Wangaratta yesterday.
Paramedics arrived at the home on Inchbold Street yesterday morning but the girl had already died.
Detective Sergeant Paul Tremain said the death appeared to have occurred sometime between 1.30am and 11am on Sunday.
Investigators want to speak to anyone who may have seen a barefoot man dressed in cargo shorts and a singlet top in the early hours of Sunday.
Police say he may have been in the vicinity of Inchbold Street and the Hume Freeway, between Snow and Glenrowan roads sometime between 4.30-6.30am.
Homicide squad detectives spent much of Sunday night at the scene taking evidence from the home.
They've spoken to several witnesses but won't yet reveal the cause of death.
Neighbours told 3AW News the entire street is in shock.
One neighbour said the girl was often seen playing on the street with other children from the area.
'It's very sad that you have to tell the younger children that something happened to the child,' she said.
Neighbours told The Border Mail the girl lived at the house with her mother, who often hosted parties.