Little Jackson left shattered by reaction to police thank you letter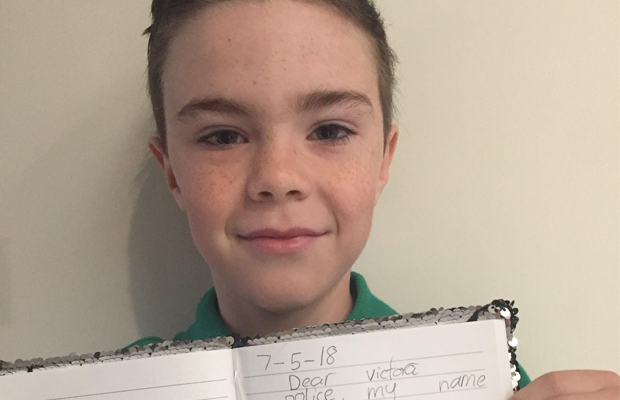 A little boy has been left devastated by the reaction to his thank-you letter, after writing to police to thank them for keeping him safe.
After standing line for 20 minutes at his local police station, nine-year-old Jackson approached the desk and handed over the letter.
What happened next left him deflated and his parents angry.
"The officer took the letter and immediately asked 'Next', leaving the nine-year-old bewildered that that was all he could offer," his parents told Neil Mitchell.
"I realise they are busy but a few minutes to at least read the letter and thank Jackson would have sufficed, but now I fear that a lasting impression has been cast on a young person who has always been taught to respect and expect the police to help in times of need."
Police have since apologised for what happened, claiming it was very busy at the time.
Jackson and his parents have been invited back to the station to meet with officers.
Click PLAY below to hear the response from police
Click PLAY below to hear the interview