MATCH WRAP: Anzac Day clash marred by booing controversy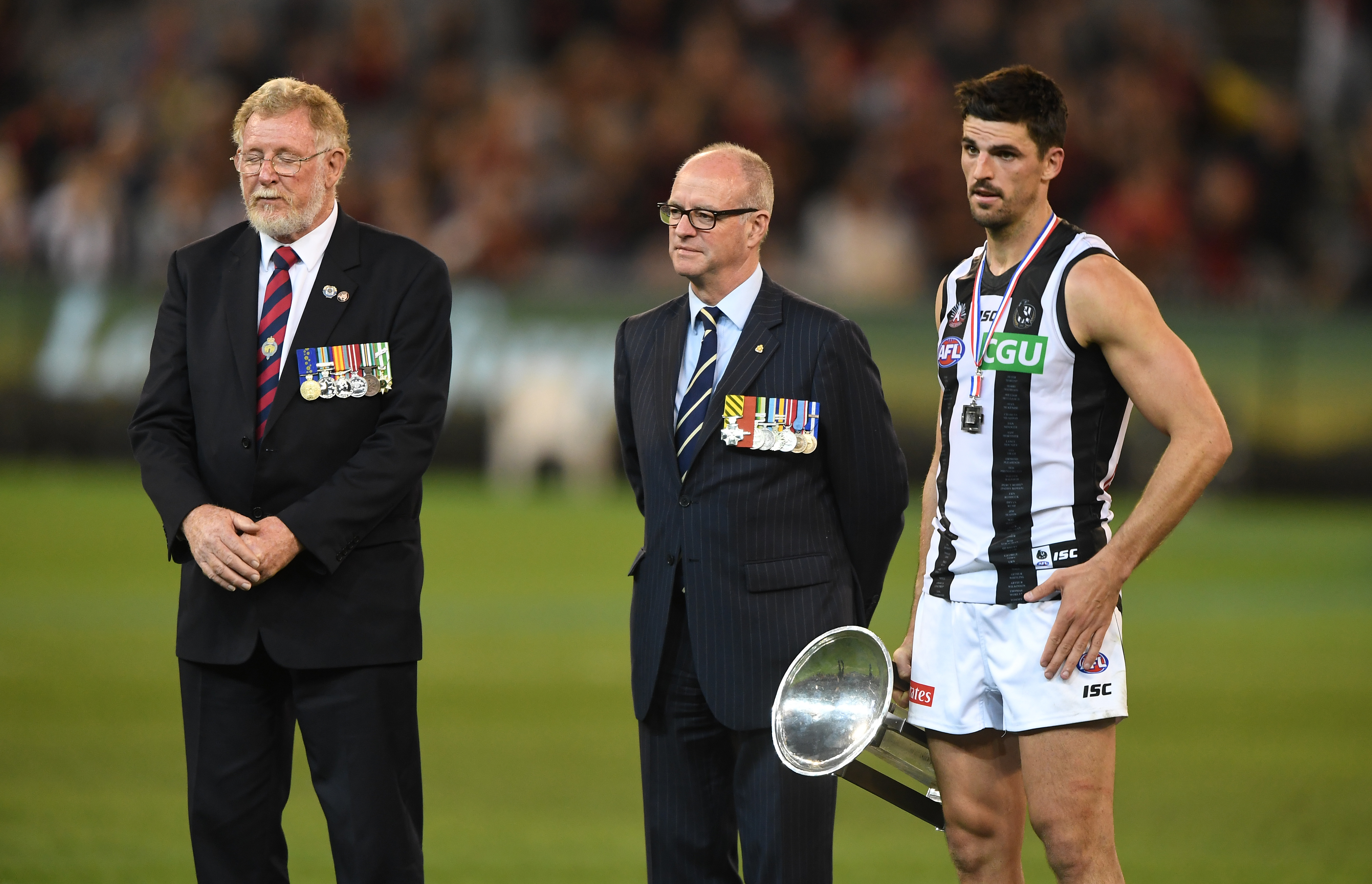 Booing is back in the headlines after the Collingwood captain was jeered following the Anzac Day clash at the MCG.
Several contentious umpiring decisions in the last quarter left fans of both sides furious, but it was Essendon fans left to vent their anger when the siren sounded on a four-point Collingwood victory.
The umpires were roundly booed from the ground.
But, with the umpires long gone, the booing continued through the post-match presentation and increased when Scott Pendlebury was awarded the Anzac Medal for best afield.
When coach Nathan Buckley took to the microphone shortly after, he didn't disguise his displeasure.
"Shame on anyone that booed a champion," Buckley said.
He doubled down on Channel Seven later that evening.
"I actually made a mistake, because I said 'Shame on booing a champion'," he said.
"It's not booing a champion, it's just booing anyone."
Click PLAY below to listen the controversy unfold: 

After the game the commentary team spoke with star Collingwood forward Jordan De Goey.
To listen click PLAY below: 

The team were also able to speak to Jake Stringer from the Bombers.
To hear the full interview click PLAY below:

After the margin blew out to 33 points, three late goals to Essendon see them go into the main break 15 points behind. Listen to the commentary team dissect the first half to determine what is working for both sides.
Click PLAY below to hear the Halftime Wrap:  

Kevin Sheedy joined the commentary team to review the legacy of the Anzac Day clash. Sheedy reflected on the change in attitudes towards the Diggers since the first clash 25 years ago.
Click PLAY below to hear the full interview:

HOW TO LISTEN ONLINE in 2019
PRE-GAME: 3AW App or click here
MATCH STREAM: AFL app or website
POST-MATCH REVIEW: 3AW App or click here