'Love ya my little mate': Western Bulldogs lucky charm Sid dies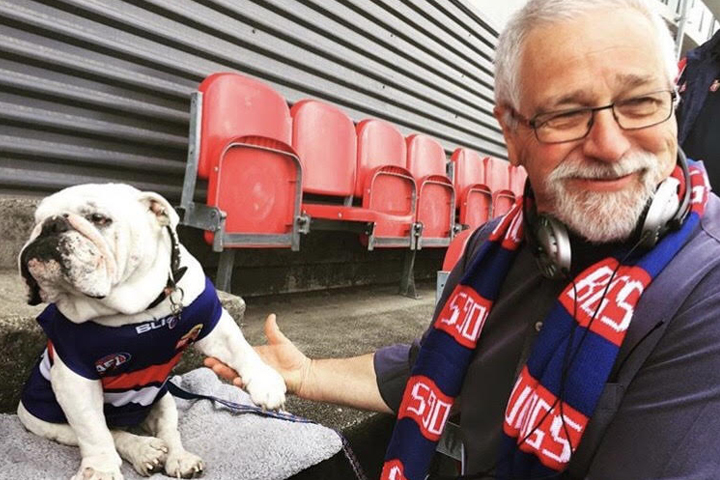 Photo: Neil Mitchell with Sid at Whitten Oval in 2016
Via the The Rumour File
The British bulldog credited as a lucky charm during the Western Bulldogs' drought-breaking 2016 premiership has died overnight.
Sid the bulldog died after being taken to the vet with breathing complications yesterday.
He served as Bulldogs mascot for seven years, retiring from duties aged nine early last year.
His owners paid tribute to Sid on Facebook overnight.
"Nine and a half years ago our world changed with the arrival of my little mate Sid," the post read.
"Over the years we have shared so many adventures, I'm honoured to have been there with him through the good times and bad.
"He loved being the Western Bulldogs mascot, he loved game day and the fans. God he loved the fans and he knew that the fans and the team loved him.
"Tonight I held his paw, kissed his wrinkled head and said goodbye to my little mate for the last time."
"I love ya my little mate, till we meet again."