Luckless locked-in Lamborghini driver catches attention on the Calder
The man whose luxury Lamborghini Aventador broke down on the Calder Freeway this morning says it was his fault, not the car's.
Michael told Neil Mitchell he became trapped in the car because of its internal locking system after the battery ran down.
"It was my fault, I was away on work overseas on work, I hadn't driven it in a couple of months," he said.
"Totally my fault, not Lamborghini's."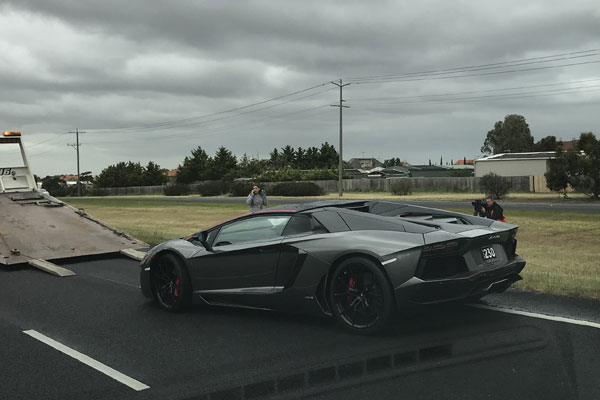 Ross and John first reported the car had broken down on the Calder early this morning.
Poor Luigi the luckless locked-in Lamborghini driver, Vanessa in the @VicRoads van is on scene, but he's still locked inside his Aventador! pic.twitter.com/HBGqpb8Rnv

— 3AW Breakfast (@RossAndJohn) November 1, 2017
He thanked Vanessa from the VicRoads response team who came to his aid.
"I've never driven anything that even comes close apart from mum and dad's 1960 Volkswagen beetle which we still have, just a reminder of the grassroots," he said.
Click PLAY below to hear the interview