Former Macquarie Dictionary publisher confirms Shadow Education Minister's grammar gaffe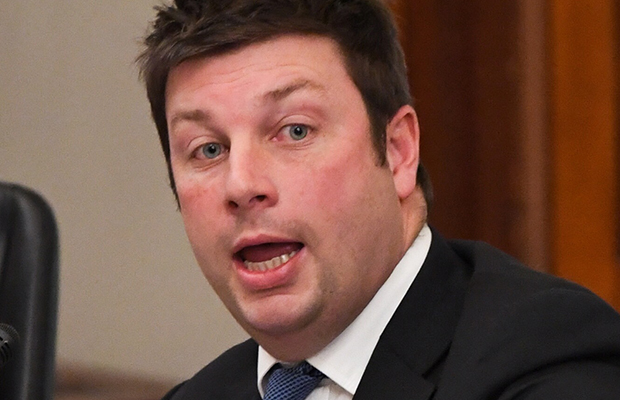 A former publisher of the Macquarie Dictionary has confirmed the Shadow Education Minister made a grammatical error in a press release critcising education standards under the Andrews Government.
7 News journalist Brendan Donohoe highlighted the typo, as did Attorney General Martin Pakula, with Smith referencing the Macquarie Dictionary in an attempt to shore up his mistake.
The release reads: Today's NAPLAN results show that after nearly four years the Andrews Government haven't made any improvements.
Neil Mitchell asked Sue Butler, the just-retired publisher of the Macquarie Dictionary if Smith was correct.
"Well the government is a collective noun so it takes the singular, so it should be, the Government hasn't made any improvements," Sue said.
"I think the problem here is that collective nouns can sometimes be thought of as a plurality and sometimes as a singularity.
"I think in this instance, clearly, the government is a singularly, you're not thinking of all the members of the government."
Click PLAY below to hear the details
Haven't? pic.twitter.com/mMGQgUqbNi

— Brendan Donohoe (@BrendanDonohoe7) August 28, 2018
Did you read the release ? Despite all the spin from James Merlino , the indisputable trend is Victorian Year 9 students are falling behind other states in spelling, grammar & punctuation, and numeracy.

— Tim Smith MP (@TimSmithMP) August 28, 2018
Tim. I think the point Brendan is making is that if you're going to put out a release attacking education standards, it probably shouldn't contain a basic grammatical error. But hey, that's just me (and Brendan)

— Martin Pakula (@MartinPakulaMP) August 28, 2018