Major disruptions to city train services on Sunday night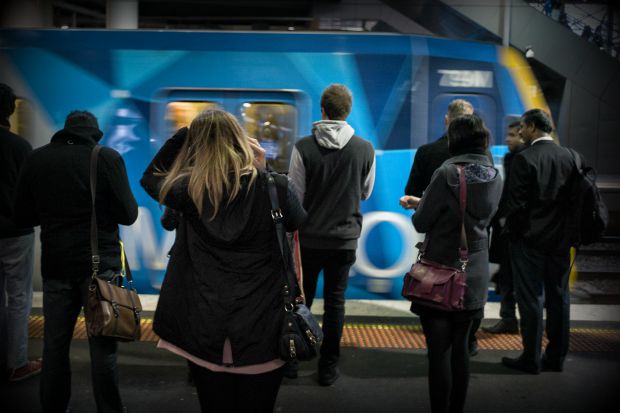 Melbourne's city train network will be thrown into chaos on Sunday night.
It is terrible timing for cricket fans, with a crowd of 37,171 gathered for the one-day international at the MCG.
Metro Trains says they are conducting urgent repair works near Flinders Street Station from 10pm.
Every line except Flemington and Stony Point will be affected. Some lines are expected to have delays of up to an hour.
No trains will run from Flinders Street to Clifton Hill, Caulfield, or Dandenong.
You can find out how your line is set to be affected here.
It's not clear yet when the works will be completed.
Ominously, Metro Trains told customers via twitter "we're doing everything we can at the moment to ensure we can run a normal train service tomorrow morning."