Man arrested after deadly double shooting in Mordialloc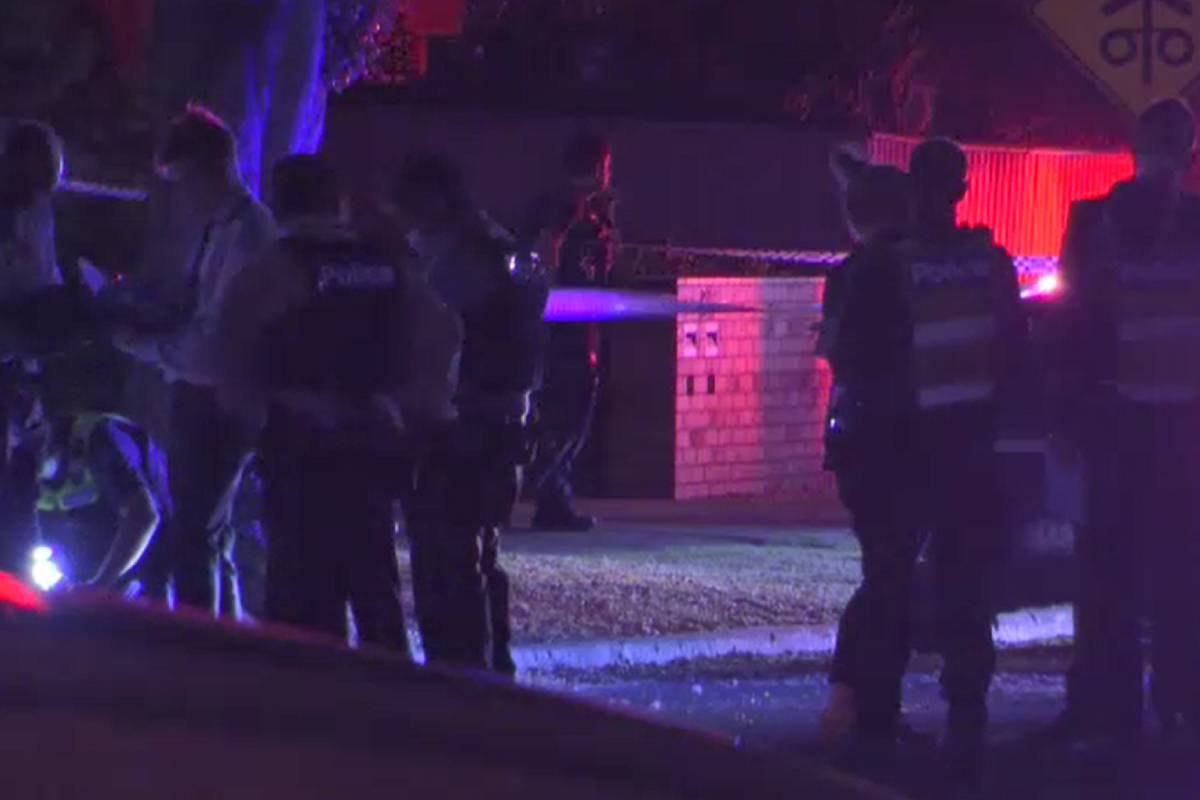 Image (above): 9News
A 73-year-old man is in police custody after two people were shot dead in Mordialloc last night.
Witness Adam says he greeted a group of residents standing outside as he was leaving a block of public housing flats on McDonald Street.
By the time he got to his car he heard a gunshot, and turned to see an elderly man holding a rifle and another man on the ground.
He drove to a nearby police station and reported the shooting, then returned to the scene and confronted the gunman.
"He said all he was thinking was that he needed to protect his mum … she lives right next door to one of the men who has died and he was worried this man was going to go on a rampage and shoot as many people as he could," 9News reporter Lana Murphy told Tony Jones, filling in for Neil Mitchell.
The two victims, men aged 62 and 72, are believed to have been killed over a neighbourhood dispute.
Homicide squad detectives are not looking for anyone else in relation to the incident.
Press PLAY below to hear how the horror shooting unfolded
Press PLAY below to hear more from police