Man arrested over alleged hit-run on Chapel Street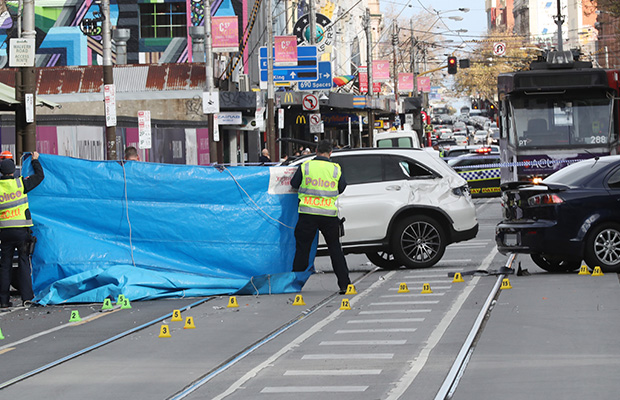 A man has been arrested over the alleged hit-run crash on Chapel Street that killed a woman on Sunday.
Police confirmed on Monday they'd taken the man into custody.
A 26-year-old man of no fixed address was arrested about 5.30pm.
He was spotted on Bourke Street by a member of the public, who alerted police.