Man 'bashed over the head' with didgeridoo outside MCG is 'not in a good way'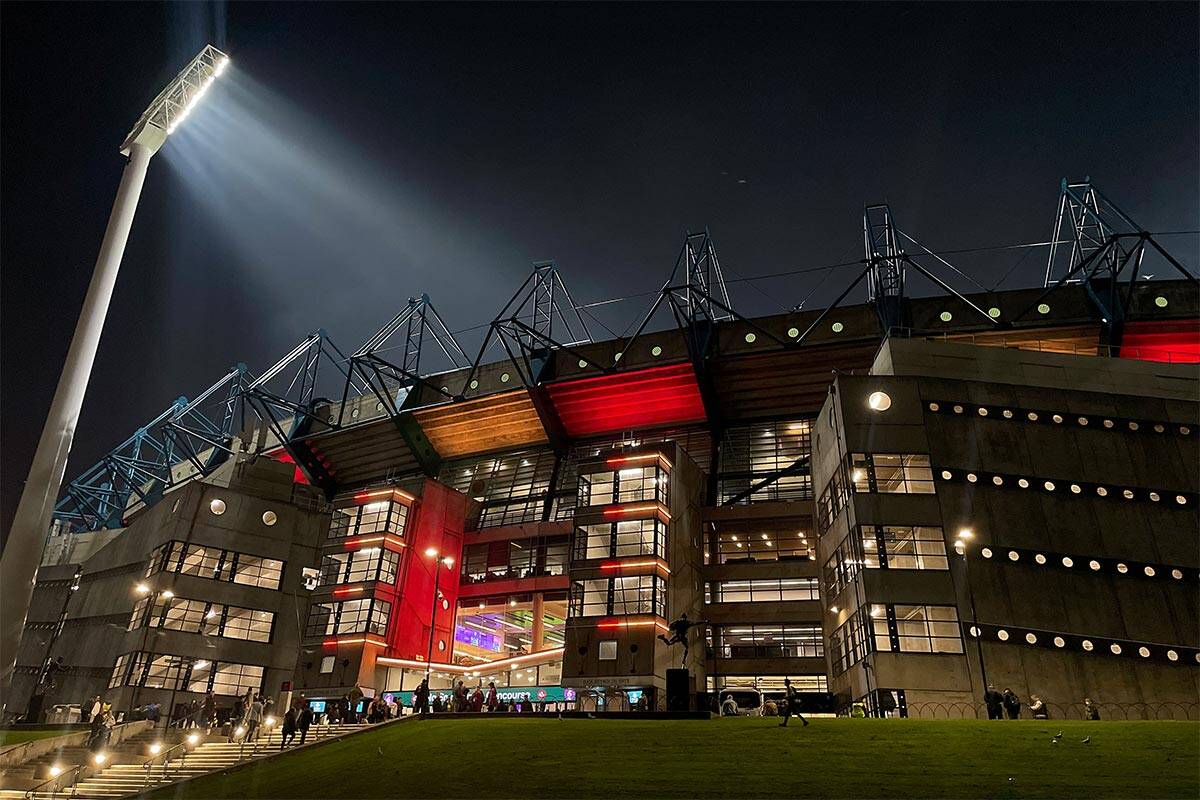 The grandfather of a 25-year-old man allegedly assaulted with what witnesses believe was a didgeridoo outside the MCG after Saturday night's Dreamtime clash between Richmond and Essendon says his grandson is "in a bad way".
Daniel, 25, was walking down the path outside the MCG when his grandfather says he was set upon "out of the blue".
"He was attacked by six or seven teenagers with didgeridoos," grandfather Robert told 3AW Breakfast.
"They bashed him over the head, to the ground, and then when they'd finished, because people were screaming and they ran off, one of them spat on him."
Robert says his grandson is in hospital with two skull fractures, a badly broken nose and an eye "the size of a golf ball". He'll undergo surgery on his nose today.
"He's in a bad way," he said.
The nasty incident was one of several shows of violence at the MCG on Saturday night.
More than 50 people were booted out of the game, and two police officers were assaulted.
Press PLAY below to hear Daniel's grandfather Robert detailing the awful alleged assault
Police assaulted, dozens evicted, in disgusting display from footy fans at MCG
Image: Darrian Traynor/Getty Images