Man lauded as a 'hero' after confronting three armed intruders in neighbour's home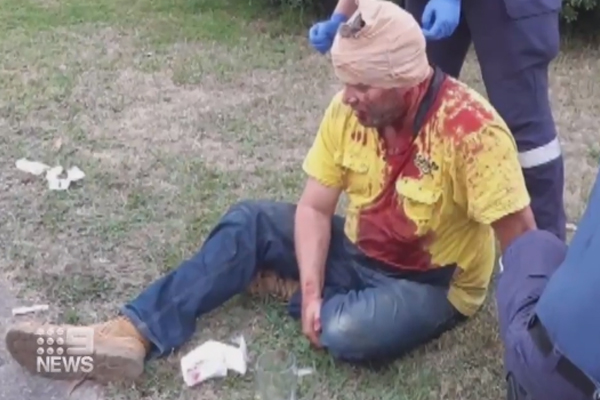 A man has been viciously attacked with an axe after running to help a neighbour who was having her home ransacked at Cranbourne.
The 41-year-old ran to the aid of his neighbour after hearing her scream, just after 7pm on Monday night.
He was confronted by three intruders, armed with a machete, axe and firearm.
He was struck on the head with the axe and received several stab wounds.
The man was taken to hospital with non-life-threatening injuries but may yet need surgery.
The three offenders remain on the run after fleeing the scene.
A father of three has a smashed skull after saving his neighbours from a violent home invasion in #Cranbourne.

Russell Irwin was struck with an axe in front of his children by intruders who remain on the run. @LanaMurphy #9News pic.twitter.com/jTORo7bqjM

— 9News Melbourne (@9NewsMelb) February 2, 2021