'He's got a gun!': Armed cyclists steal camera from TV crew, ride away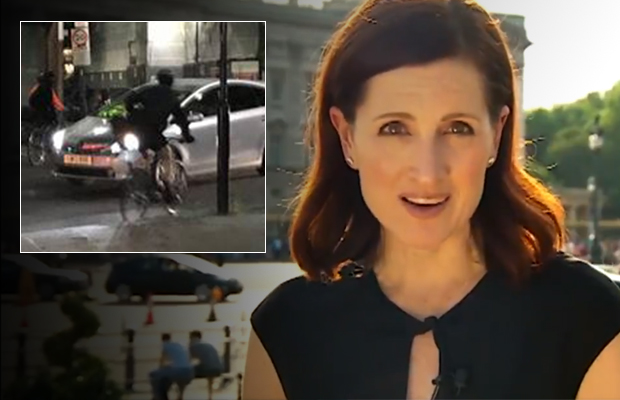 RUMOUR FILE CONFIRMED
A thief has stolen a TV news camera while Channel Seven news crew at gun-point.
Reporter Laurel Irving and her cameraman Jimmy had just finished a cross from London to Sunrise when two men on bikes wearing balaclavas crashed the set.
They demanded the camera, which is worth about $25,000.
Acting on instinct, Irving initially put up a fight until she realised just how serious the thieves were.
"I tried to grab the camera and (the cameraman) yelled 'No, no — he's got a gun!'," Irving told Ross and John.
"So I let it go and they took off."
She took photos (above and below) of the thieves cycling away.
Click PLAY to hear more