Man's extreme search after unexpected find two metres below a Brighton property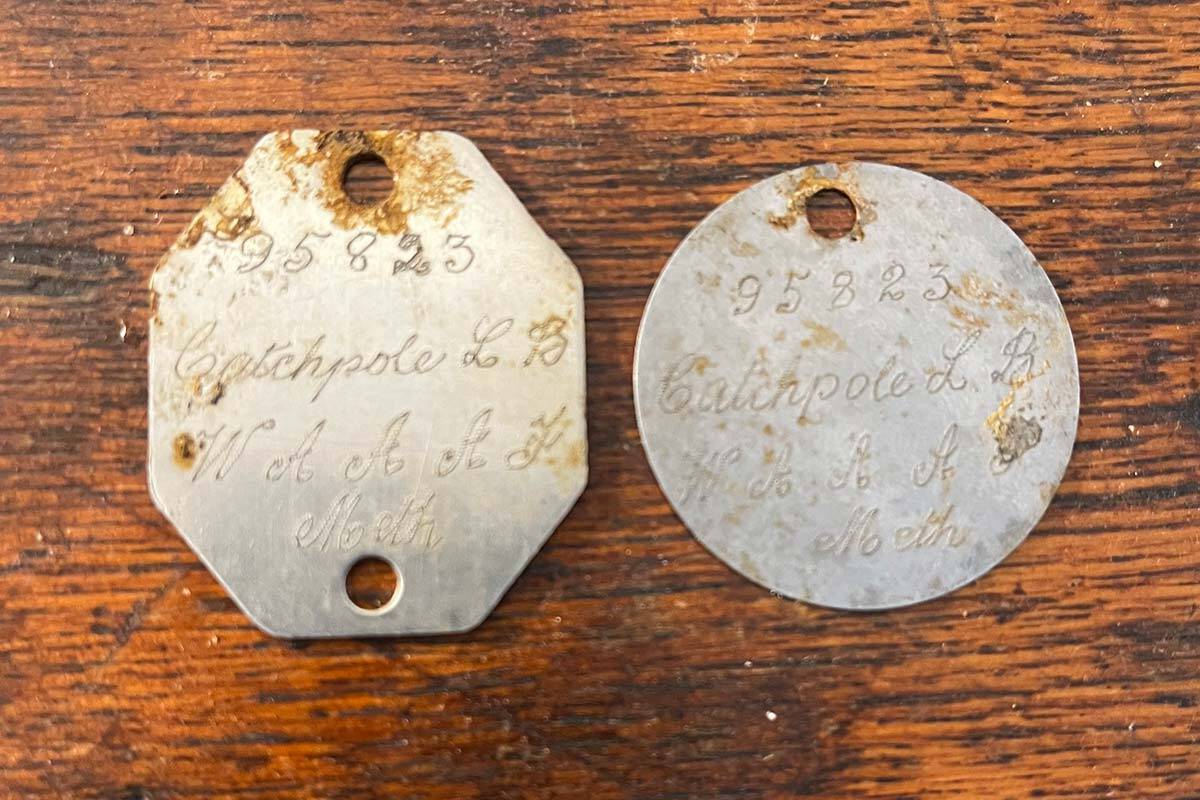 A man has gone to extreme lengths to reunite World War II dog tags found two metres below a Melbourne property with the owner's family.
Environmental scientist Ryan Edwards made the fascinating discovery while excavating a property in Brighton.
"Once I had a good look at them I noticed some names on them, and numbers and things. I did a bit of searching when I got home and found that they were military dog tags," he told Neil Mitchell.
The tags read 'Catchpole, L. P.'.
Mr Edwards looked up the service number on them and found they belonged to Leonara Betty Catchpole, who served in the Women's Auxiliary Australian Airforce.
After an extensive search, he found her great-grandson.
"He was extremely surprised and very happy about it. We actually met up last night at a pub," Mr Edwards said.
Leonara's great-grandson, Simon Kenworthy, says his great-grandmother never lived in Brighton, so he's stumped by the find.
"As far as I know the closes to Brighton [she lived] was Malvern," he said.
"How the dog tags ended up there, I've got no idea."
Press PLAY below to hear how Mr Edwards tracked down Leonara's grandson