Mansfield locals vent anger on 3AW Drive after council shoots Peter the Peacock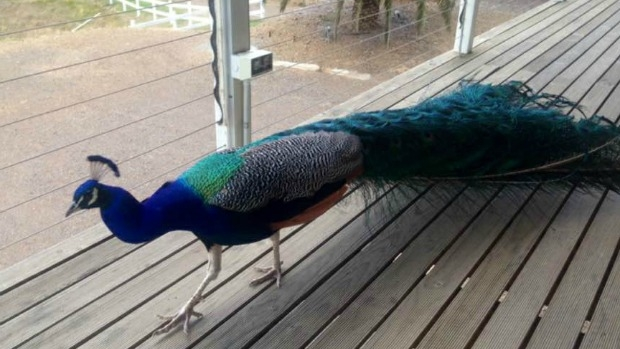 An ugly spat is brewing in regional Victoria after a semi-domesticated peacock was shot and killed by council.
Goughs Bay resident Alan Whelan told 3AW Drive he was 'disgusted' after the bird was 'euthanised' by Mansfield Shire Council due to what he believes were complaints from others.
He said the bird, known by many locals as Peter, had recently lost its mate and had become more vocal in search of a new one.
That apparently led to complaints and council taking 'swift' action.
'We are all seriously disgusted by this,' Mr Whelan said on 3AW Drive.
3AW Drive has since obtained a copy of an email exchange between Mansfield Shire Council and another local, in which the council said it had received reports of the animal becoming aggressive towards humans.
But Mr Whelan wasn't having any of that.
'It was the most placid animal on the planet,' he said.
Click PLAY below to hear more on 3AW Drive
FULL STATEMENT FROM MANSFIELD SHIRE COUNCIL
In December last year Council's Ranger responded to a number of calls from Goughs Bay residents who had witnessed the locally well known peacock breaking house windows and pecking at car doors & mirrors.
The residents who reported this matter had known the animal for some time and like others in Goughs Bay had not had any previous negative experiences.
A later call from another resident indicated that the bird had been observed rushing at a group of children.
The ranger subsequently made contact with an experienced local peacock breeder to gain a better understanding of this behaviour and what potential existed for an increase in aggressive or erratic behaviour.
The breeder advised that, in his experience, and with the behaviours being observed, the peacock could certainly become more aggressive.
On this advice and cognisant of Council's broader public safety responsibilities, the decision was made to euthanise the bird but unfortunately heavy scrub in the vicinity prevented retrieval of the body.
This was extremely unfortunate and Council does regret the pain caused to local residents by the unfortunate manner of the animal's demise – namely, the inability to recover the body despite genuine attempts to do so to ensure a humane burial.
The action was taken reluctantly and only after expert advice had been sought.
Council believes it has a sound approach to animal management and this is reflected in our 100% animal re-homing record for 2015-16.