Massive truck blaze shuts Monash Freeway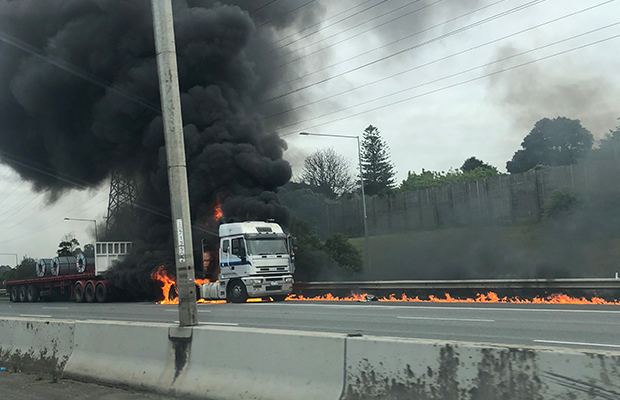 UPDATE
Traffic congestion outbound on the Monash Freeway is starting to ease following this morning's truck fire at Warrigal Road in Chadstone.
Two right-hand lanes are now open, but there are still some delays.
There are also delays inbound.
The driver of the truck leapt from the burning vehicle, grabbed an extinguisher and attempted to put the fire out before being forced back by the flames.
MFB crews brought the blaze under control quickly but the clean-up is still underway.
Drivers are urged to seek alternative routes.