Matthew Guy becomes emotional telling of wife's troll attacks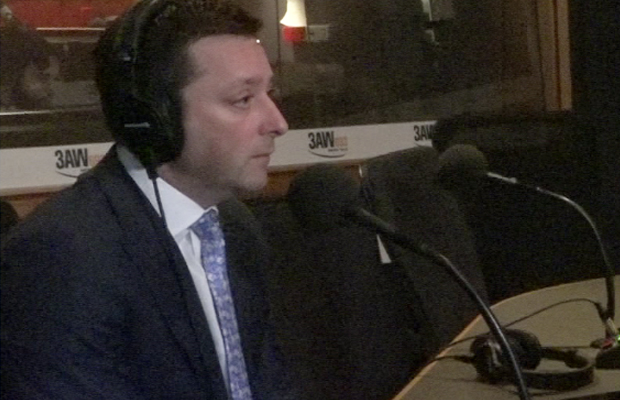 Opposition Leader Matthew Guy has become emotional while talking about the toll online hate has taken on his family.
Mr Guy says the abuse he and his family cop on social media makes him question why he's in politics.
He told 3AW's Neil Mitchell he received death-threats and became emotional when telling of his attacks against his wife on Facebook and Twitter.
"She's put a lot aside to face the vile abuse she gets online from some on Facebook — she gets it all as well," he said.
"It's not linked just to me, it comes to her as well.
"It's pretty nasty and she doesn't deserve to go through that.
"I love her deeply."
In a wide-ranging interview, Mr Guy said introducing mandatory sentencing would be the first thing he did if elected to government in November.
That prompted interrogation from Neil Mitchell about how that can be achieved.
Click PLAY for the full interview