Meat-smoker meth: Five Melburnians charged after seizure of 81 kilograms of ice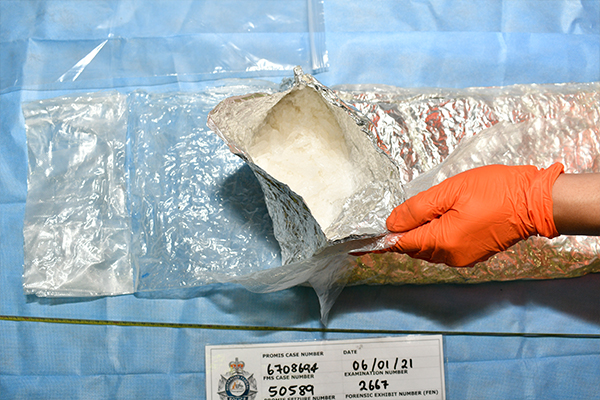 Police have charged five alleged Melbourne members of an international crime syndicate, after uncovering 81 kilograms of methamphetamine.
The drugs, with a street value of more than $60 million, were found inside a package containing meat smokers, which was flown into Melbourne from Cape Town, South Africa.
Two men, aged 59 and 50, were arrested and appeared before the Melbourne Magistrates' Court on 16 January 2021, where they were remanded in custody.
Police executed additional search warrants in Maribyrnong and Maidstone, leading to the arrest of two other men and a woman.
Upon AFP arrival at one of the properties, luxury handbags stuffed with cash were thrown out the window of the home.
Acting Australian Federal Police commander, Jayne Crossling, says the bust once would have been considered massive, but that's no longer the case.
"This is not necessarily one of the larger ones, we certainly have seen several very large ones, and particularly even over the COVID period," she told Neil Mitchell.
Commander Crossling said Australia receives drug shipments from all over the world, because it's a highly-profitable market.
"Australia is considered such a lucrative market," she said.
"It is just a willingness that Australian users seem to have in relation to paying what is a fairly high price for drugs.
"It is definitely a challenge for law enforcement and it's definitely troubled us just how high the demand for drugs is in Australia."
Press PLAY below for more.