Medicare levy increase scrapped: Why Morrison says we no longer need it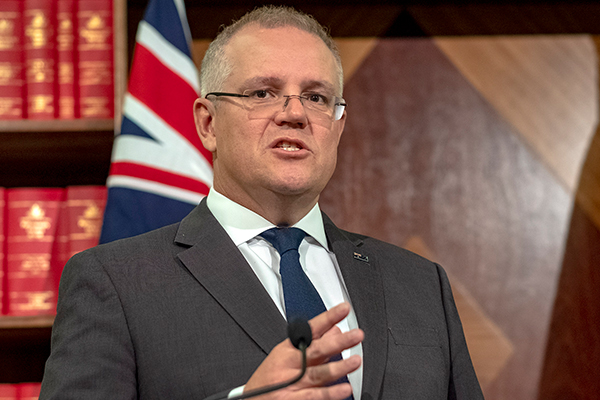 Treasurer Scott Morrison has moved to temper enthusiasm around the budget, despite scrapping his $8 billion Medicare levy hike because of increased tax revenue.
Treasurer Scott Morrison says a boost in tax revenue will allow the government to scrap the proposal.
He said there's been an increase in company tax receipts, which means there is no need to increase the Medicare levy to help fund the National Disability Insurance Scheme.
NEIL MITCHELL: "Can we now say any budget emergency is over?"
SCOTT MORRISON: "I don't know if I'd use that phrase."
NEIL MITCHELL: "What would you use, Treasurer?"
SCOTT MORRISON: "We need to keep the tension in the cord on managing the budget."
Click PLAY to hear more
Mr Morrison will officially make the announcement during a speech to business economists today.
The 0.5 per cent increase would have raised about $8 billion.
The move to scrap the measure comes at the same time as the government has been struggling to pass the Medicare hike through parliament.