Word on the Street: Melbourne mum desperate to track down good Samaritan tradies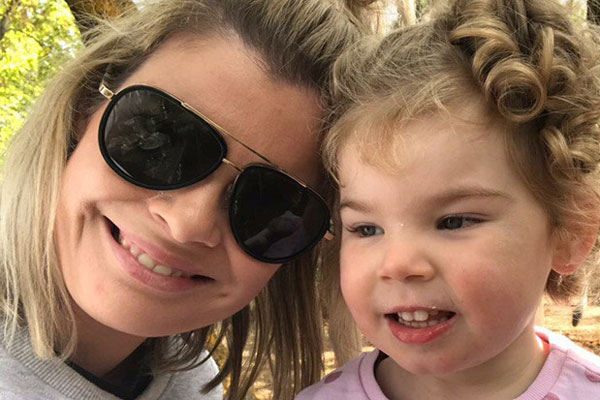 A Melbourne mum is hoping to track down three tradies who stopped to help when her 2-year-old daughter had a seizure and stopped breathing last week.
Chloe Tuff said she was frantic when Amelia started having a seizure and turned blue as they drove home from the GP.
"I just remember screaming her name and absolutely panicking," she told Tom Elliott on 3AW Drive.
"Her whole face was blue, her eyes had rolled back in her head. She was listless, completely limp at this point.
"I honestly thought she was dead, it was going through my head, how will I ring my husband and tell him our daughter is dead?"
As Chloe pulled over frantically to call Triple Zero,  she said she was in such a state she wasn't making much sense as she desperately tried to work on her daughter.
That's when three tradies stopped to help.
"I would love to hug these guys. It was the worst day of my whole life."
One, who spoke with an Irish accent, spoke to the Triple Zero dispatcher and administered first aid.
"The ambulance took over half an hour, these guys stayed with me the whole time," she said.
When the ambulance arrived, Chloe was whisked away and didn't get a chance to thank them.
It all unfolded on Thursday afternoon on Bay and Middleton roads in Cheltenham.
Click PLAY to hear the full story on 3AW Drive