Melbourne smashed by storms, flooding roads and bringing down trees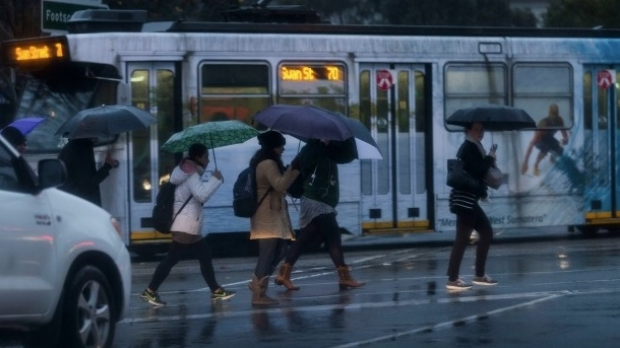 Melbourne has been smashed by wet and wild weather, with a vicious storm leaving more than 17,000 homes without power.
Rain continues to hammer the city, with commuters facing horrendous conditions for their trip into work on Monday morning.
Many roads remain flooded.
The CBD has copped 25mm of rain since 9am Sunday, with some western suburbs receiving twice that amount.
The temperature is set to reach just 16 degrees on Monday, Melbourne's lowest top for 2017 so far.
The SES had 470 requests for help on Sunday, with the majority coming after a series of heavy fronts moved across the state from the west.
Among the worst hit areas were Ballarat and Geelong.