Melbourne women in race against time to get married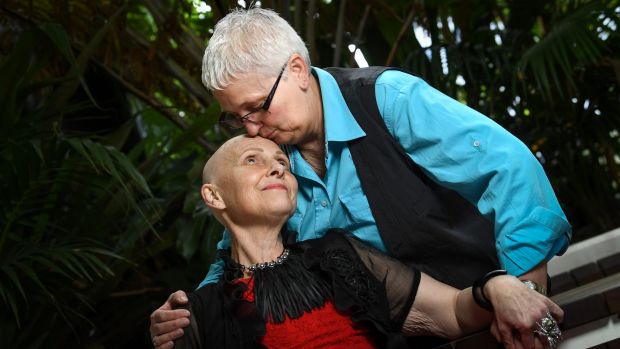 Two Melbourne women are set to become the first same-sex couple to marry in Australia.
But the pair are in a race against time as one of them battles terminal cancer.
Doctors have told Cas Willow, who has breast cancer that has metastasised to her brain, that she may not see out the year.
As reported in The Age, the 53-year-old has been given special permission to marry her partner Heather Richards on Monday, fast tracking the usual one month's notice needed.
Ms Willow and Ms Richards got engaged the day Federal Parliament legalised same sex marriage.
They'll tie the knot at the Peter MacCallum Cancer Centre, with the hospital's suppliers and contractors donating the catering.
The pair, who have been together for 17 years, say the wedding will make their relationship complete.
Ms Richards says it will allow her to carry on Ms Willow's legacy when she is gone, as her wife.