Melburnians warned not to go to regional Victoria for COVID-19 jabs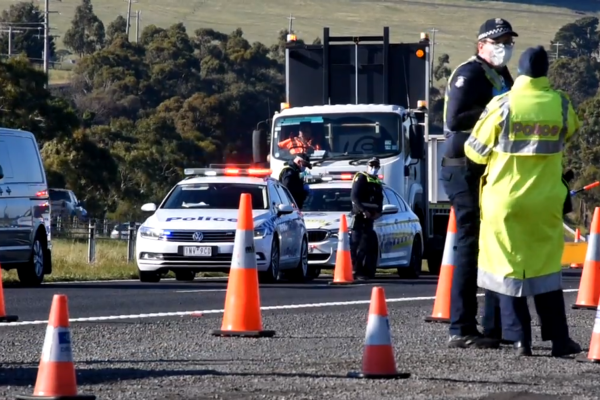 The police officer in charge of the operation monitoring travel across the metropolitan-regional border has warned Melburnians they could face fines if they travel to regional Victoria to receive a COVID-19 vaccine.
With regional Victoria released from lockdown at midnight, deputy commissioner in charge of Operation Guardian, Rick Nugent, says police have this morning noticed a trend of city-dwellers heading to the regions for the jab.
"We became aware of that earlier this morning and it seems pretty clear to us that that's not a permitted reason," he told Neil Mitchell.
"You cannot leave metro Melbourne to get vaccinated in the regional areas."
The state government's COVID-19 vaccination website now displays a banner reading "If you live in metropolitan Melbourne, please select a vaccination location within a reasonable distance of your home. You are not permitted to travel to regional Victoria".
But many 3AW listeners have told Neil Mitchell the only place they can find a Pfizer booking is in regional Victoria.
"My daughter is 16 years old. I can't get a vaccine shot for her in metro Melbourne in under five weeks. I booked her in a regional town … and we're on our way in three weeks," caller Brendan said.
Press PLAY below to hear more on the operation to keep Melburnians out of regional Victoria
When asked about confusion over Melburnians travelling to regional Victoria for vaccines, COVID-19 testing commander Jeroen Weimar confirmed it's not allowed.
"Let's be really clear: if you live in metro Melbourne you can go to any vaccination centre within metro Melbourne … you cannot go to regional Victoria for a vaccination," he said.