Positive Payne 'embarrassed and disappointed'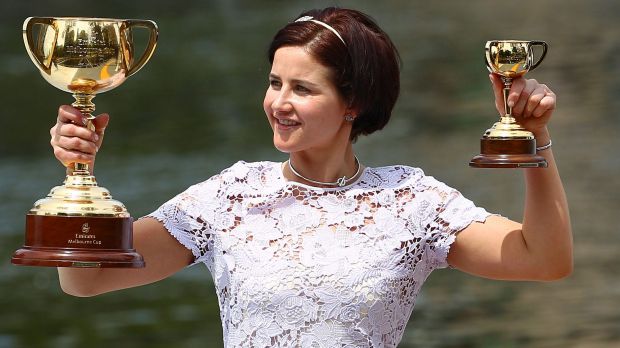 Michelle Payne has been handed a four-week suspension after pleading guilty to taking a banned substance.
The groundbreaking female jockey was found guilty of taking Phentermine, an appetite suppressant prescribed by a doctor.
Her penalty is backdated to June 23.
EARLIER…
Dr Ross Walker told Ross and John he doesn't like to prescribe Phentermine.
"It stimulates the heart and causes heart attacks," he said. "I don't really like any of these appetite suppressants for that reason."
"Recent research has shown it's about double the heart risk, so I prefer not to take these things."
Jokey association boss Des O'Keeffe told Neil Mitchell that Payne was ready to cop her whack.
"She's embarrassed and she's disappointed that she's made an error," he said.
"She understands she's not been thorough enough … and that this is her fault, no one else's, despite the fact this was prescribed to her."
Click PLAY to hear O'Keeffe talk with Neil Mitchell
Payne, who shot to international fame when she became the first female jockey to win the Melbourne Cup in 2015, only had two rides at Swan Hill on the day she tested positive, June 11.
One of her mounts, Sovereign Wealth, ran third.
She also trains that horse.