MND sufferer Dr Ian Davis needs your help to 'put him in the ground'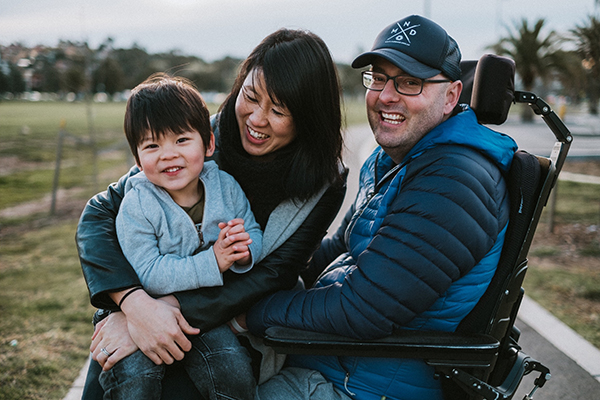 The man who has been the driving force behind Fight MND, along with Neale Daniher, needs your help.
Dr Ian Davis was diagnosed with the disease in 2011, at just 33-years-old and an up and coming career as a medical specialist.
He is now in hospital fighting pneumonia.
Dr Davis has spent years campaigning for MND funding, but is himself broke.
He set up a fundraising page, without telling his wife, to raise enough money to pay for a funeral and a cemetery plot.
You can donate to Ian's cause here.
Ian's wife, Dr Melissa Yang told Neil Mitchell her husband is always putting others first, even though he is so sick himself.
"That was his first thought on Monday when he was very sick and thought this might be it," Dr Yang said.
"He worries about it a lot, for Archie, not having him around."
Click PLAY below to hear the full interview with Melissa
"I feel sort of embarrassed that he put the post up but its not easy having MND and trying to do everything ourselves," she said.
"On Monday I just cried reading all the messages."
The couple have a four-year-old son, Archie.
Dr Yang said she is so proud of her husband's fundraising efforts, the Fight MND foundation having raised $27 million in the past three years.