Melbourne traffic grinds to a halt: Two major roads shut down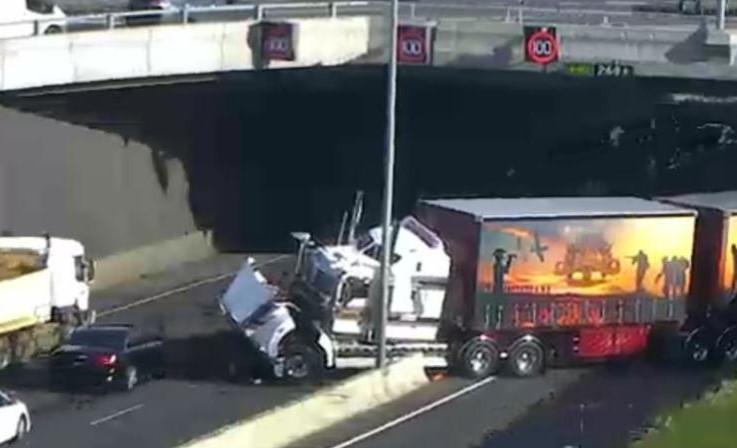 Image: VicRoads
The M80 Ring Road has re-opened after a serious smash on Monday morning.
It was a morning of traffic chaos across Melbourne, with another serious incident shutting the Monash Freeway outbound at Yarra Boulevard.
That road has also since re-opened.
A truck went through a concrete barrier at Sydney Road on the Ring Road, sparking major delays on both sides of the road.