More than 50 graves targeted in 'senseless' cemetery vandalism spree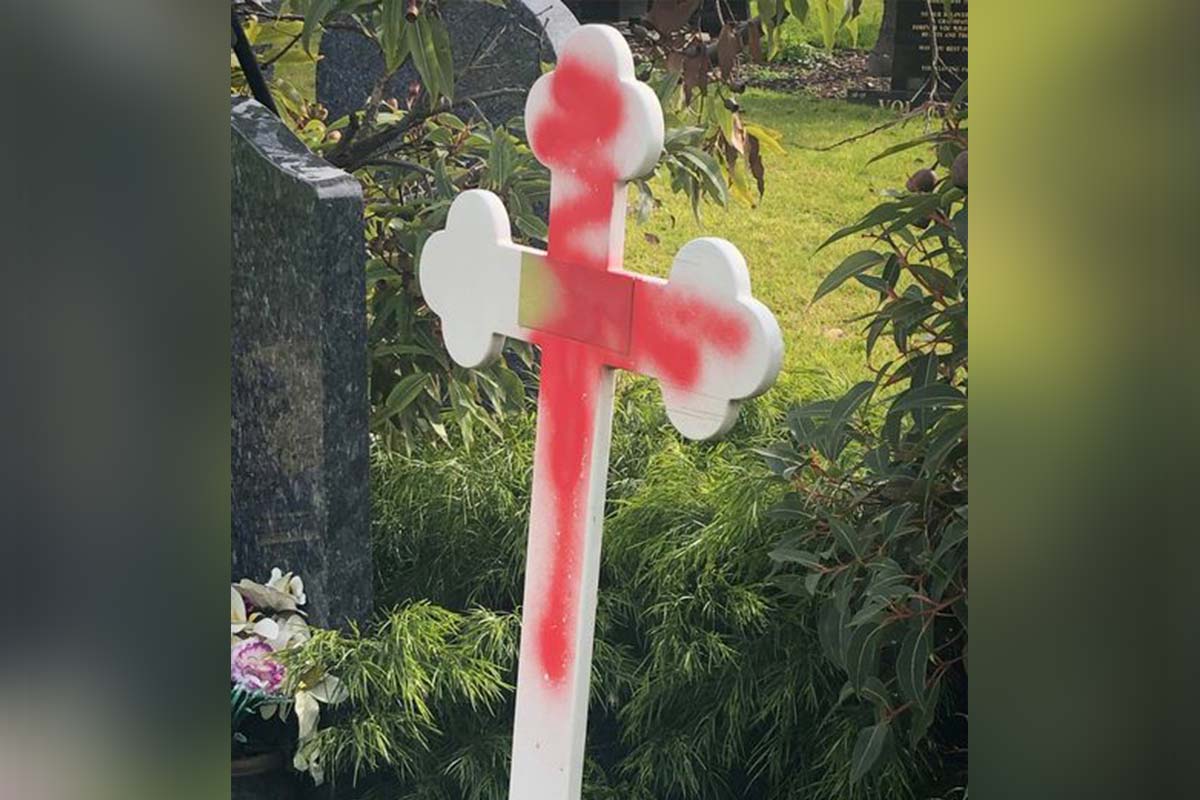 Grieving families say they're disgusted by vandals who've defaced more than 50 graves at Fawkner Memorial Park.
Angels and eagles have been smashed, headstones have been splashed with red paint and precious keepsakes have been stolen.
Oscar Yildiz was visiting his late father at the site on Saturday when he discovered the atrocity.
"My dad's headstone —his photo was smashed — doors to graves were broken, decorations were trashed. The glass … cabinets, they were all broken," he told Ross and Russel.
"There were a lot of letters and photos of people scattered all over the ground.
"It was a pretty senseless act of vandalism.
"Anyone that had on their headstone an eagle or and angel, or had a picture, seemed to be targeted."
Press PLAY below to hear Councillor Yildiz describe the disgusting act of vandalism