Motorcyclist caught on dash-cam doing high-speed 'mono' on Eastern Freeway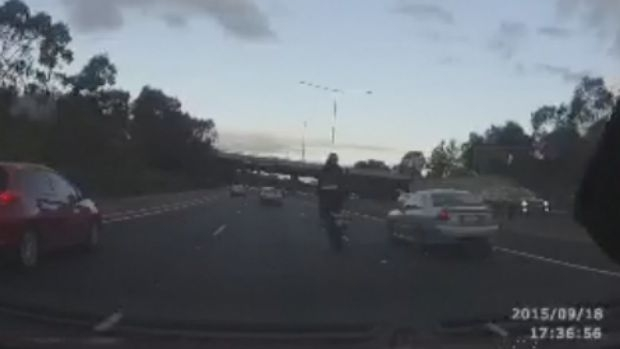 A reckless rider has been slammed by the Victorian Motorcycle Council after performing a dangerous stunt on the Eastern Freeway.
3AW Drive received the footage from listener Chris, who caught the incident on his dash-cam.
The rider performs a 'mono' while changing lanes at high speed.
John Eacott, spokesperson for the VMC, had three simple words for the rider when asked for his thoughts by Tom Elliott.
'What an idiot,' he said.
LISTEN: John Eacott joins Tom Elliott on 3AW Drive