Motorcyclist sets fire to speed camera, gets caught on camera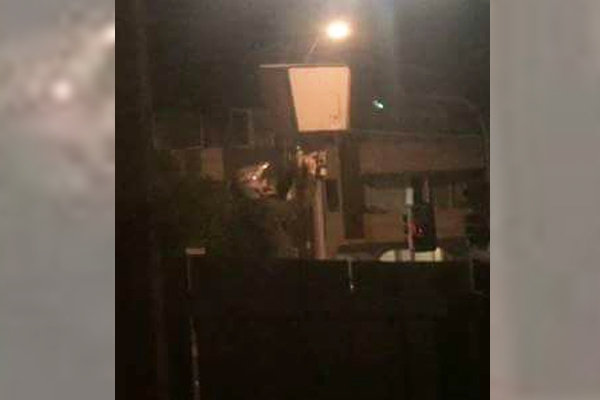 An infuriated motorist has taken aim at a red light camera in Windsor.
The offender, wearing a motorcycle helmet, climbed up the pole in an attempt to damage the camera on the Corner of Punt Road and High Street about 6am yesterday.
Seemingly unsatisfied with his efforts to destroy the camera, the motorcyclist then decided to set it on fire.
Police say the blaze caused a significant amount of damage to the camera and also caused the closure of a lane on Punt Road.
While the offender got away, a CCTV camera captured the incident.
Police have released an image today in the hope someone will identify the suspect.
Click PLAY to hear Ross and John discuss with police