Much-loved radio star and comic John Blackman recovering after surgery to remove cancer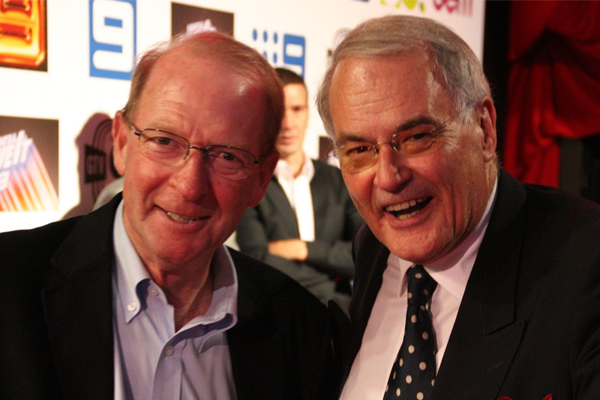 Much-loved comedian and long-time 3AW broadcaster John Blackman has undergone surgery for an aggressive form of skin cancer on his face.
It was revealed he was diagnosed with basal-cell carcinoma, on A Current Affair last night.
Last week he underwent a 10-hour surgery to have his lower jaw removed and reconstructed.
He remains in ICU, but his wife Cecile Blackman said he was recovering well after the incredible trauma to reconstruct part of his jaw.
The management and staff of 3AW are sad to hear of the recent health issues of one of the all time great radio personalities John Blackman. We wish him a speedy recovery. pic.twitter.com/1Fk7aQiuxP

— 3AW Melbourne (@3AW693) September 4, 2018
"Fortunately he managed to get rid of the cancer before it became rampant," she told Neil Mitchell.
Blackman is not able to communicate and faces a long road ahead to be able to speak again.
"No one can tell us exactly how long it will take before he is able to actually speak, because of the trauma to his face," she said.
"I can't believe how much I am missing not being able to talk to him, it's just our relationship is so based on communication and sharing everything."
Click PLAY to hear more