Multi-car smash on Monash Freeway sparks lengthy delays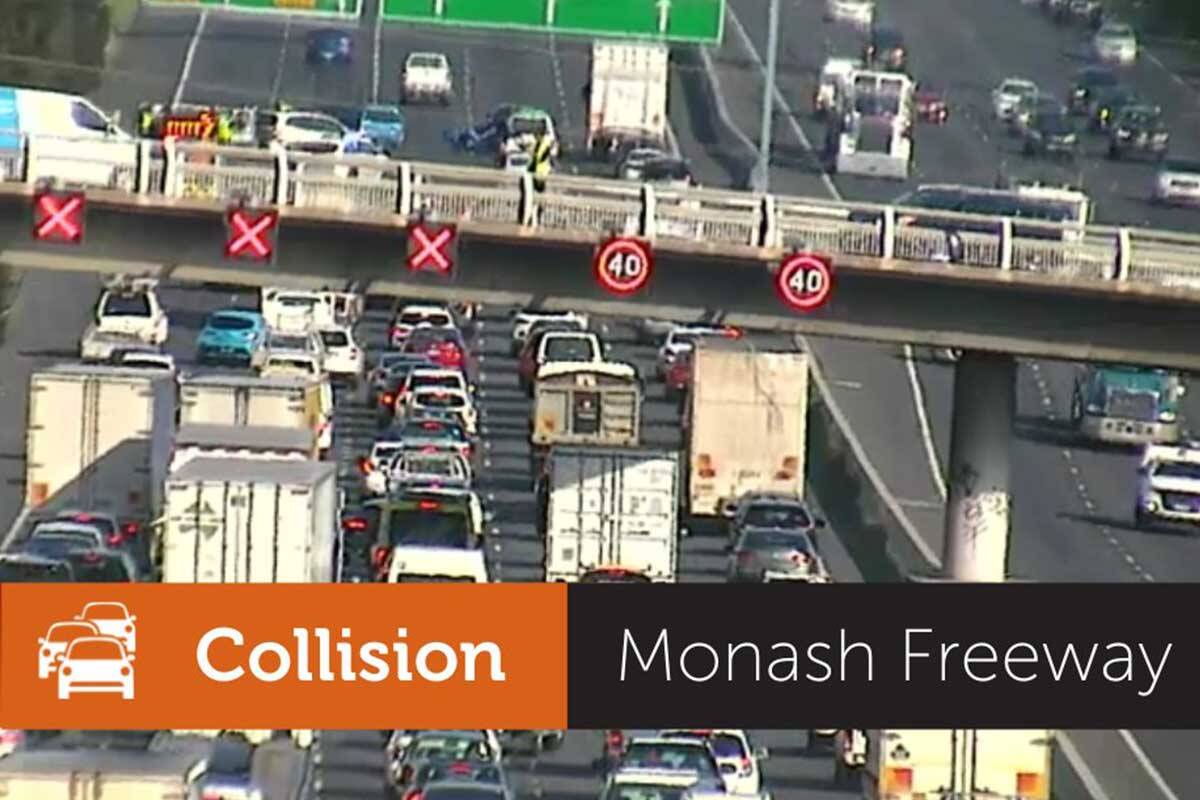 There has been a multi-car smash on the Monash Freeway.
Three of the five outbound lanes remain closed.
Alarmingly, there are reports of frustrated drivers engaging in risky behaviour.
"I just saw somebody drive down the emergency lane with paramedics stuck behind them," a frustrated Andrew Crook, from the Department of Transport, told Tom Elliott.
Press PLAY below to hear what's happening
Picture: Twitter / @VicTraffic