Darwin killing spree: Shooter was wearing an ankle bracelet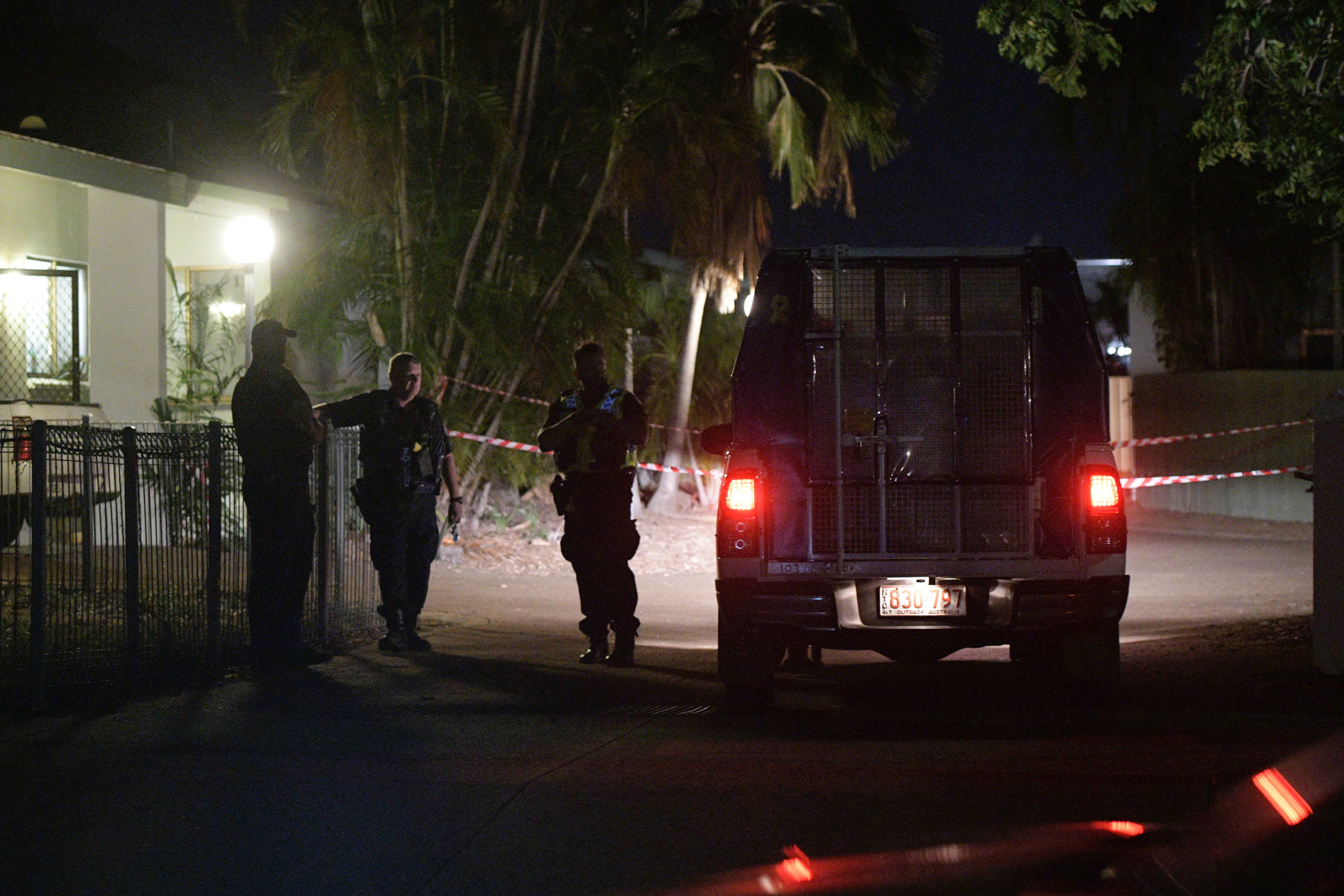 Four men are dead, a woman is wounded and the alleged gunman is in hospital after a bloody rampage in five different locations in Darwin.
Police say the 45-year-old shooter has links to outlaw bikie gangs.
He had been released on parole in January and was wearing an ankle monitor.
Sky News NT correspondent Matt Cunningham told Ross and John the shooting spree started at the Palms Motel in a targeted fashion, but it's not clear whether all those killed were known to the gunman.
"He was basically running door-to-door yelling 'Alex, Alex, Alex'," Cunningham told Ross and John of the earliest moments of the rampage at the Palm Hotel.
Click PLAY for hear more from Matt Cunningham
Northern Territory Police Commissioner Reece Kershaw says the shooter contacted a police station after the shooting spree.
"He asked to be placed into protective custody, which we did.
"We do believe he may have been trying to hand himself in."
Witnesses have reported hearing dozens of shots as the man went on a rampage across Darwin.
Parts of the city were thrown into lockdown.