Gunman apprehended after shooting multiple police officers in Philadelphia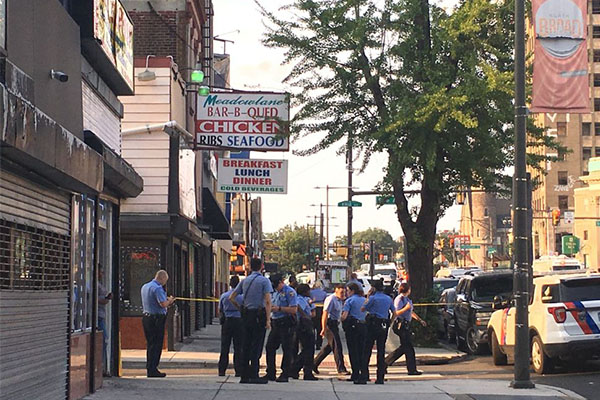 A stand-off between a drug suspect and police has come to a dramatic end hours after six officers were shot in Philadelphia.
Police were delivering an arrest warrant when the gunman opened fire sparking a siege operation.
There was concern for two police officers who were trapped in the building with the gunman but police managed to evacuate them.
Philadelphia police tweeted that the suspect was in custody and SWAT were clearing the area.
UPDATE: Suspect is in custody. SWAT is still clearing the house.

— Eric Gripp (@PPDEricGripp) August 15, 2019