Mum 'intimidated' by drone hovering over young daughters swimming at the beach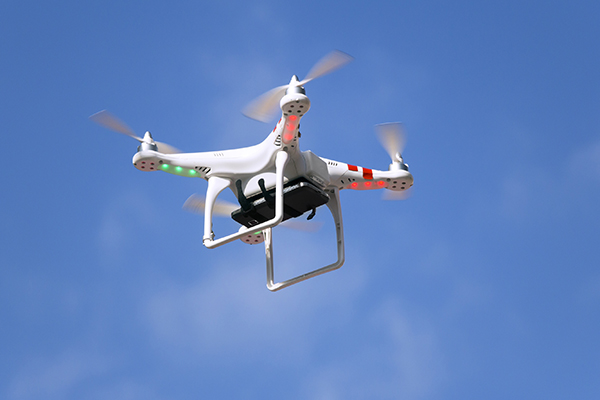 A mother of young girls swimming at a Mornington Peninsula beach at the weekend says she was intimidated after a drone hovered over them numerous times.
Keryn was watching her 6 and 7-year-old daughters swimming in their underwear at Point Leo when she spotted the drone flying over them.
She said it was initially hovering over two women, aged in their 20s, who were sunbathing on the beach, and ended up packing up their things and leaving.
"It was so intimidating," she told Neil Mitchell.
"It was a few minutes and it was sort of coming back and forth from the cliff, I'm assuming that's where they were.
"I felt like I wanted to report it to someone, but I don't think it's illegal for them to be filming in a public space.
"It felt illegal to me, they were very much in that space, what were they doing with that footage?"
Click PLAY to hear more on 3AW Mornings
Civil Aviation Safety Authority spokesperson Peter Gibson said there is no privacy protection in the legislation surrounding drone use.
"Your privacy rights in public places are limited anyway in my understanding, but there is nothing specific about drones in any of our privacy legislation, we've got comprehensive safety rules but not about privacy," he said.
"It's entirely understandable how this mum and the other young women have responded.
"This is not the first time it has come up.
"It's something policy makers and law makers are going to have to think about."
Click PLAY to hear more