Mum of two autistic sons slams "highly offensive" Channel 10 comedy sketch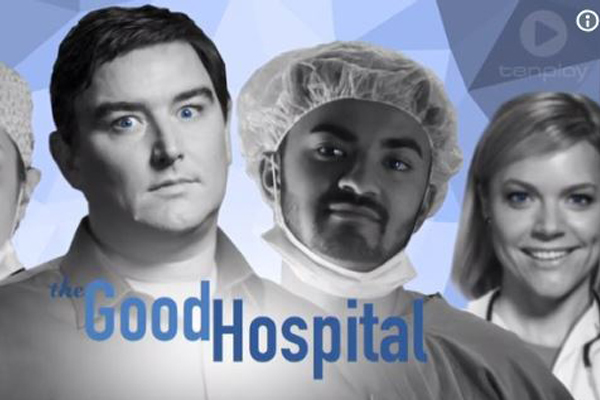 A comedy sketch on Channel 10 has been slammed as "highly offensive" for making fun of people with autism.
The sketch aired last night during a new show called Skit Happens, parodying the Channel 7 show, The Good Doctor, which is about a young autistic surgeon.
The skit showed a group of doctors in an operating theatre displaying behaviour associated with autism.
A voice-over says, "From the makers of The Good Doctor comes The Good Hospital … where everyone is on the spectrum".
Meredith Ward, Autism Spectrum Consultant at DXC Technology told Tom she was highly offended by the skit.
"I like to think I have a sense of humour," Ms Ward said.
"But I was surprised by how offended I was.
"It really is offensive and in poor taste.
"I have two sons who have a diagnosis.
"If he (one of her sons) saw this it would do absolutely nothing to help his own understanding of himself.
"I was surprised Channel 10 has gone down this track."
Click PLAY below to hear the full details
Amaze, an organisation that raises awareness and influences positive change for people on the autism spectrum and their families, tweeted that the skit should not have been aired by Channel 10.
Ten @channelten shouldn't have aired offensive @SkitHappensTV– that only seeks to further the stigma autistic people experience. Amaze's @autismvictoria fantastic autistic trainers stand by to educate Ten about ableism/autism understanding.https://t.co/i9KJAlagf5@ACBucklow pic.twitter.com/FZSzKbR6Mc

— Amaze (@autismvictoria) August 20, 2018
"I don't think it's funny," Tom said.
"I wasn't laughing.
"And I don't think if you substituted another form of disability it would be funny either."