"She's gone over the edge": Teenage daughter saves mum's life with Triple Zero call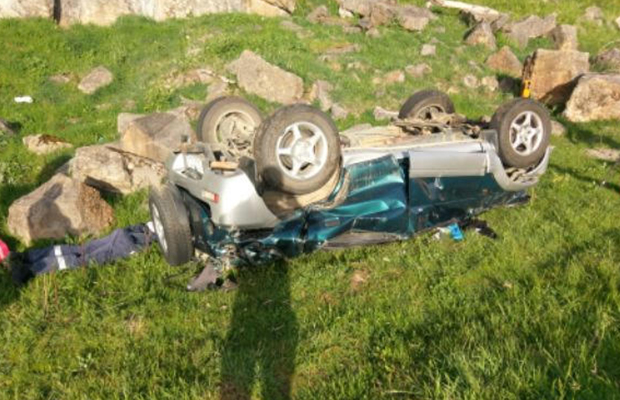 Driving back from a trip to the Buchan Caves, 13-year-old Trinity Bennett was forced to watch as her mother disappeared over a 200-metre embarkment.
The Triple Zero hero is one of the youngsters being honoured by the Emergency Services Telecommunications Authority for showing bravery in emergencies.
Trinity's mother, Shannon Bennett, told Kate and Justin how the road gave way and the car slid down a 200-metre embankment.
"There was no indication to say that it was dangerous," Shannon said.
"The car started to slide out from underneath.
"I got her (Trinity) to get out of the car, I didn't actually realise how much of a drop there was."
Click PLAY to listen to her 000 call and the 3AW Breakfast interview
That's when Trinity made the call for help, the teenager can be heard yelling, "she's gone over the edge" on a call to Triple Zero.
The car landed on its roof and Shannon blacked out.
Click PLAY above for the full story