Peter Brown sentenced for murder after embarrassing Corrections Victoria mix-up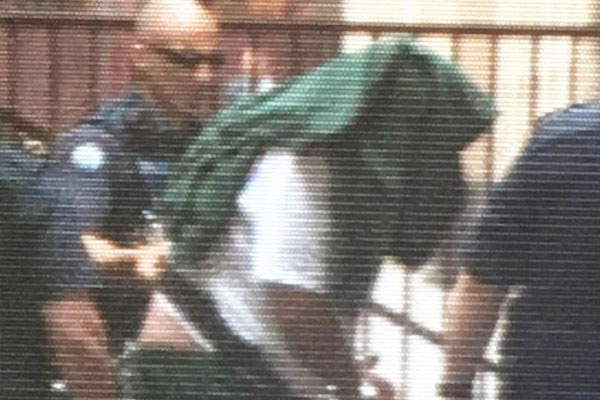 Peter Brown will spend at least 24 years in prison for the murder of Simone Fraser, who he bashed to death with a brick in Rockbank last year.
Justice John Champion sentenced Brown to 30 years, after a confusing morning in court, where Corrections Victoria initially brought the wrong Peter Brown to be sentenced.
The sentencing began two hours late after the embarrassing "mistaken identity" debacle.
Incredibly, it's the second time it's happened in this case.
Explanation from Corrections Victoria after bringing wrong man with same name to court for murder sentence. Junior officer in training didn't check actual court numbers & supervisor didn't double check. Judge says glitch adds to trauma for victim's family here for verdict @3AW693

— Kiara Parker (@Kiara_Parker_) November 29, 2018
UPDATE – the real Peter Brown has been brought into court to be sentenced for murder. Corrections Victoria has blamed the delay on "a case of mistaken identity" @9NewsMelb pic.twitter.com/hj1V1ib8lu

— Eliza Rugg (@Eliza_Rugg9) November 29, 2018
3AW reporter Kiara Parker told Neil Mitchell it's believed the man brought to court has the same name, Peter Brown.
"Corrections have brought the wrong man up," Kiara said.
"And this is the second time this has happened in this case.
"It's quite incredible."
Click PLAY below to hear more
"That's pretty sloppy management," Neil said.
Justice John Champion apologised to Simone Fraser's family who are present in court for the verdict.
Peter Brown, 57, pleaded guilty in October to killing mum Simone Fraser at a Rockbank property after an argument over money he failed to repay.
The murderer admitted he hit her with a brick, taped a plastic bag around her head and struck her with a golf club.
He then dumped Ms Fraser's body in bush at Mulwala in NSW.
Image: 9 News