My Room Telethon: Help raise funds for children with cancer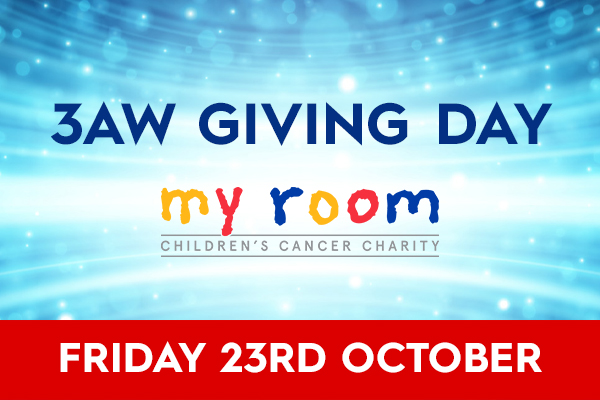 3AW is proudly supporting the Footy Show Grand Final Eve: My Room Telethon, raising much needed funds for children with cancer.
This year, the telethon will raise money to fund a paediatric oncology clinical researcher for the Monash Children's Hospital.
Donate on October 23, before 6pm, and our partner, Jayco Australia, will match your donations dollar for dollar up to $30,000.
Watch the Sunday Footy Show team pull out all stops to raise critical funds for My Room on Channel 9 from 7.30pm.