'Nasty' email scam doing the rounds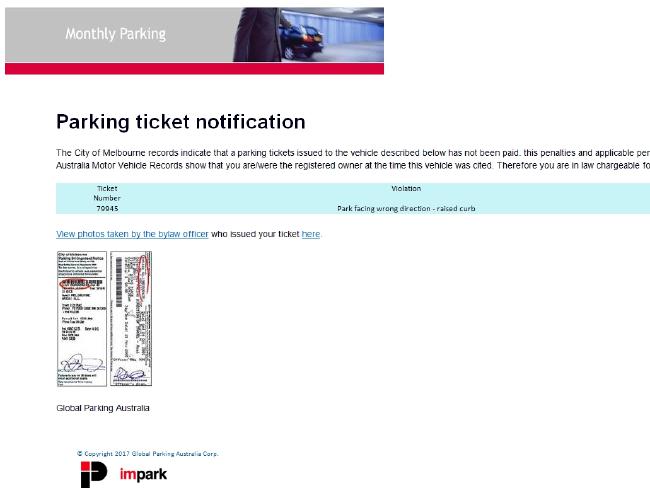 The City of Melbourne is warning people to be wary of a "nasty" scam email doing the rounds with a fake parking ticket.
Lord Mayor Robert Doyle said the scam email demands payment in 14 days appearing to be sent from the council.
City motorists are being told to delete the email.
"This is very nasty," he told Neil Mitchell.
"People are getting emails with a mock up of a parking ticket saying they have two weeks to pay and it's a complete scam.
"We've had about 20 people calling us very worried.
"We are warning people it is a scam, I really hope people haven't opened up this scam and had infections in their software.
"It's quite authentic looking, and I worry people see things like that and automatically think they should pay it."
The council has reported the scam to the ACCC.
Watch Robert Doyle explain more on 3AW Mornings