Neil Mitchell slams 'selfish lot of violent thugs' at Elsternwick synagogue stand-off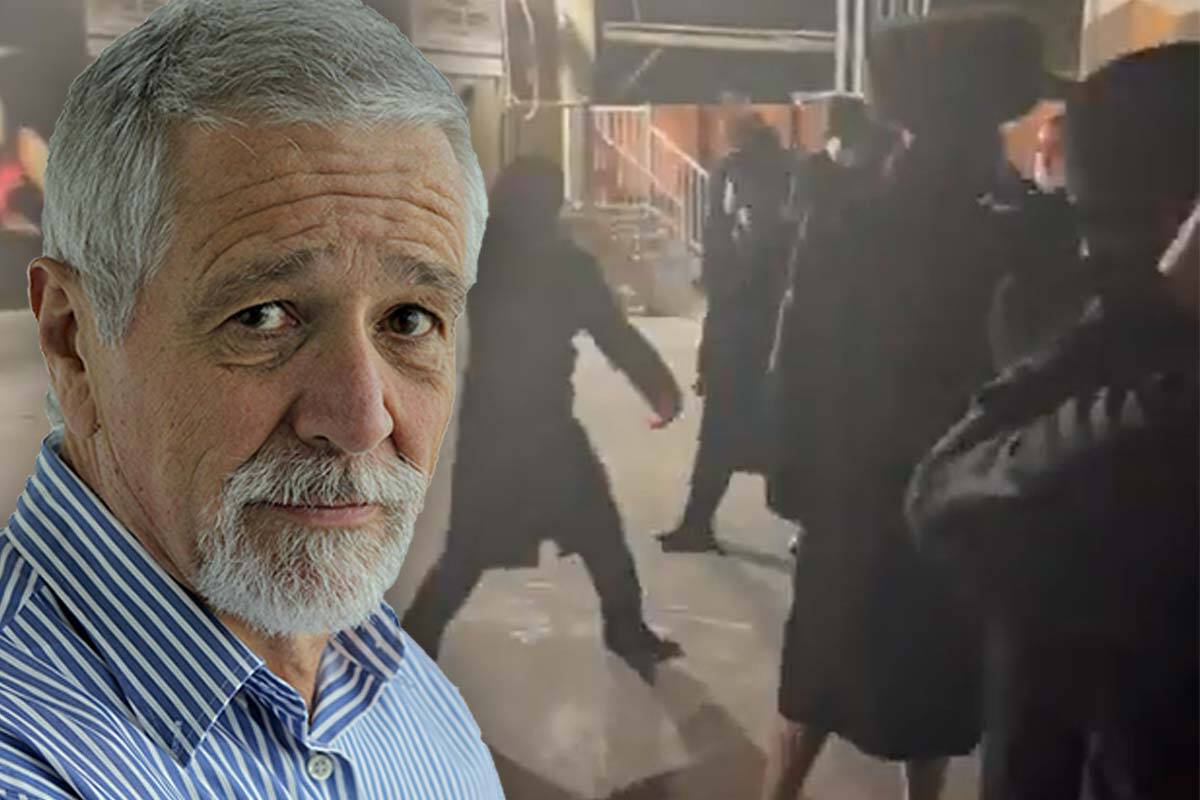 Neil Mitchell has slammed the group of extreme ultra-Orthodox Jews who gathered at a synagogue yesterday in breach of the chief health officer's restrictions.
Police waited outside the Elsternwick synagogue in a stand-off with the group which lasted more than 12 hours.
When those inside the synagogue left, some reportedly abused police and the media and calling them anti-Semitic.
A cameraman was taken to hospital with concussion.
Neil Mitchell says he's "disgusted" by the behaviour of those who attended the Elsternwick synagogue.
"Anti-Semitism is vile … obscene and insidious," he said.
"But so is claiming anti-Semitism when it is nonsense. It is clearly not anti-Semitism — it's police following the law it's the media doing their job.
"This is nothing to do with being Jewish, it's to do with being arrogant dangerous idiots.
"To accuse the police and the media of being anti-Semitic, in my view, undermines the hurt that every Jew feels often from anti-Semitism. These people have brought disgrace on their community."
Press PLAY below to hear Neil Mitchell condemn the behaviour of the group 
Cameraman hospitalised and worshippers fined after synagogue stand-off