Neil Mitchell says Tony Abbott was 'very, very wrong' to defend Shrine of Remembrance protest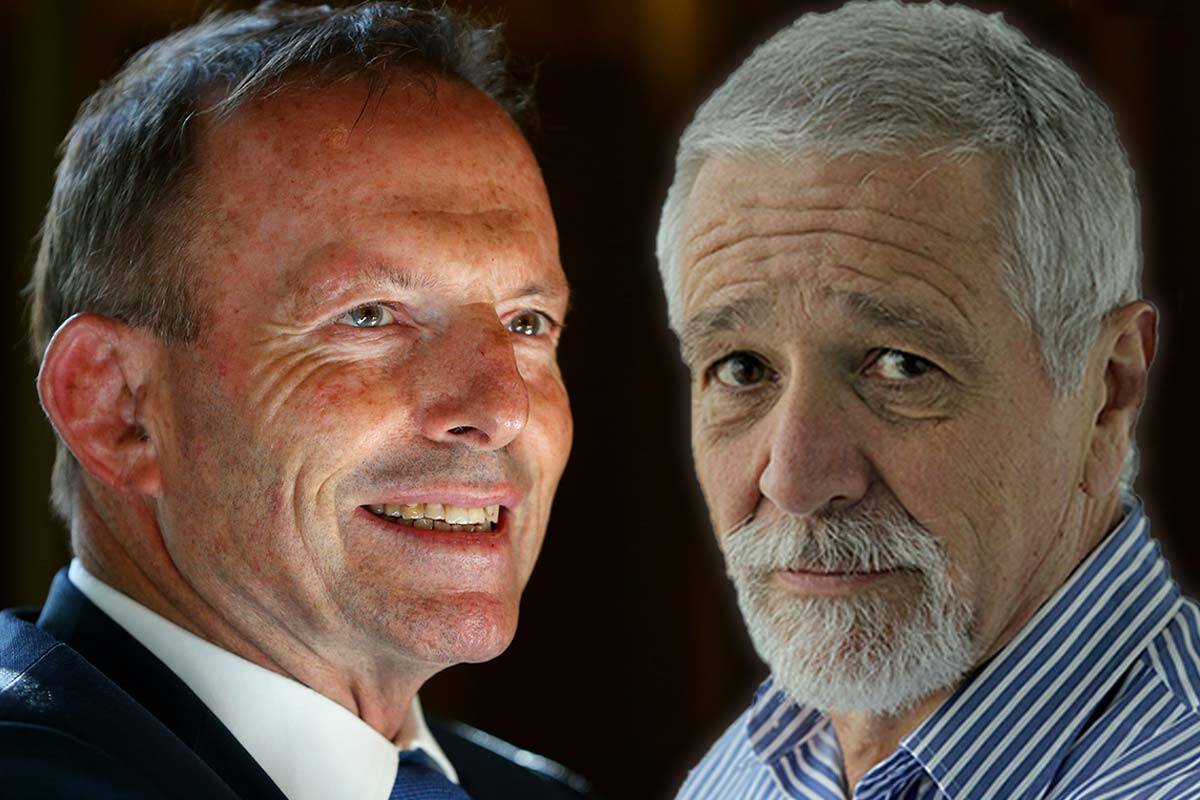 Neil Mitchell has hit out at Tony Abbott after the former prime minister defended protesters who stormed the Shrine of Remembrance last week.
Mr Abbott commented on the rally on his Australia's Heartland with Tony Abbott podcast.
"Obviously people shouldn't break the law, but you've got people there at the Shrine of Remembrance with flags, with placards, to the best of my observation they were simply there to make a point," he said.
"They weren't being violent, they weren't being vandalistic, they weren't being destructive, and then you have the Victorian police lined up like storm troopers eventually charging them with rubber bullets and tear gas."
Neil Mitchell says the former prime minister is "very, very wrong".
"I think Tony Abbott didn't know what he was talking about. I think he didn't know the facts behind it," the 3AW Mornings host said.
"People were urinating around it, they were drunk, there was rubbish there, they were attacking members of the public.
"They were breaking the law by just being there.
"Tony Abbott, do not stand with these people — what they did was despicable by any definition."
Young veteran, Matthew, labelled Mr Abbott's comments "abhorrent".
"What he's saying is really disrespectful not only to veterans past but also present – the ones who are currently serving and in the future," he told Neil Mitchell.
Press PLAY below to hear Neil Mitchell's criticism of the former PM's comments + a veteran's reaction to Abbott's comments
Image: Don Arnold/WireImage via Getty