Neil Mitchell says 'ugly' protest clashes show police 'need better tactics'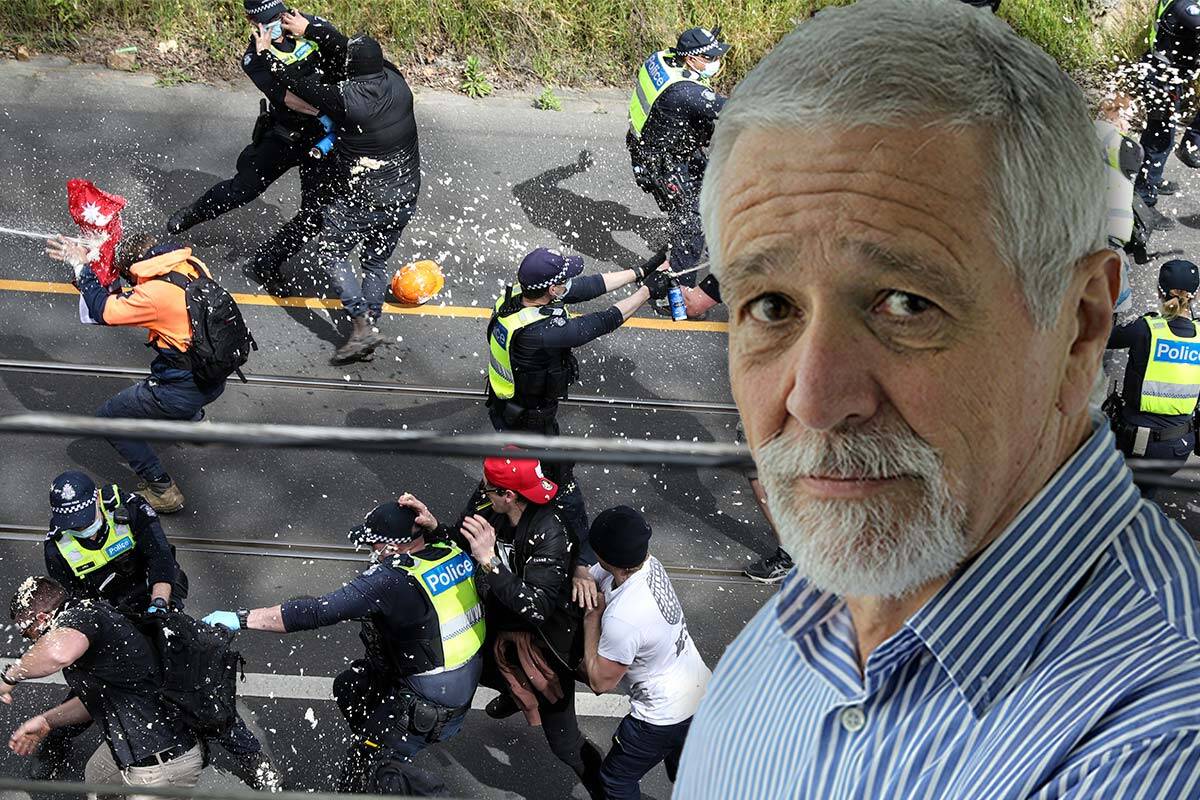 More than 200 people were arrested and six police were hospitalised after violent anti-lockdown protests yesterday.
Neil Mitchell says what unfolded "was ugly and it undermines trust in police".
He says both sides are at fault.
"We've got to do it better," the 3AW Mornings host said.
"Some police, in a situation like this, get a rush of blood and do stupid things. Protesters do it more often because they're out to cause trouble.
"Both sides lost their cool. Only a few police, but some did, and it's a bad look.
"We need better tactics here. In NSW they had 20 arrests. Why? Are they less feral in NSW?
"I blame the protesters, or some of them, if they weren't there it wouldn't have happened, but in the end the police have got to rise above the rabble. They have to behave with restraint, with coolness, within the law."
Press PLAY below to hear Neil Mitchell's thoughts on the 'ugly' clashes
Image (background): Diego Fedele/Getty Images
Photographer who was capsicum sprayed by police at rally says he 'felt targeted'